Primera's countertop fabrication facility in Phoenix received significant investment in the latest hi-tech machines. The introduction of this equipment allows Primera to offer customers the highest quality and most beautiful countertop surfaces with leading-edge precision in its slab selection and production methods.
The new equipment, manufactured by Park Industries, includes two Titan 2700 CNC routers and a dual-table Fusion 4245 CNC saw/waterjet.  The Fusion saw is shown below.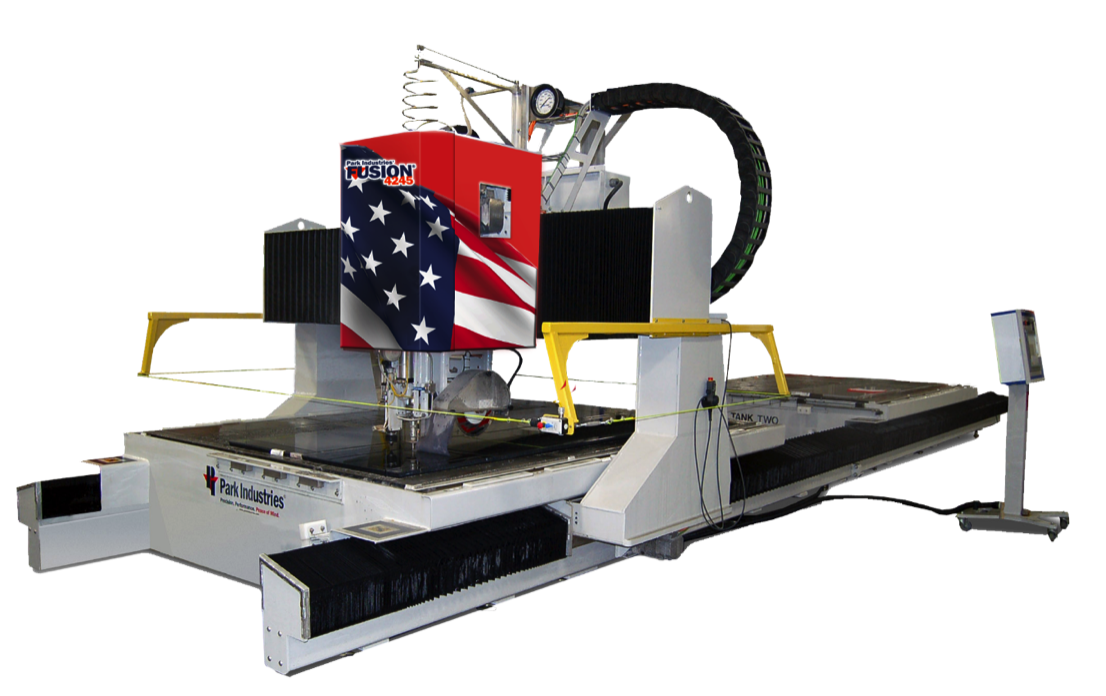 Through the use of laser co-ordinates to create a digital template and then guided by CAD software, the Fusion 4245 cuts the slabs at high speed with hyper-precision even on tight angles.  The Titans are then used to edge and polish the slabs after cutting.