Mismatched Chairs
Looking for a fun DIY project to enhance your home? Pick up wooden chairs from garage sales and flea markets and repaint them using a gradient of hues for a wonderfully mismatched collection.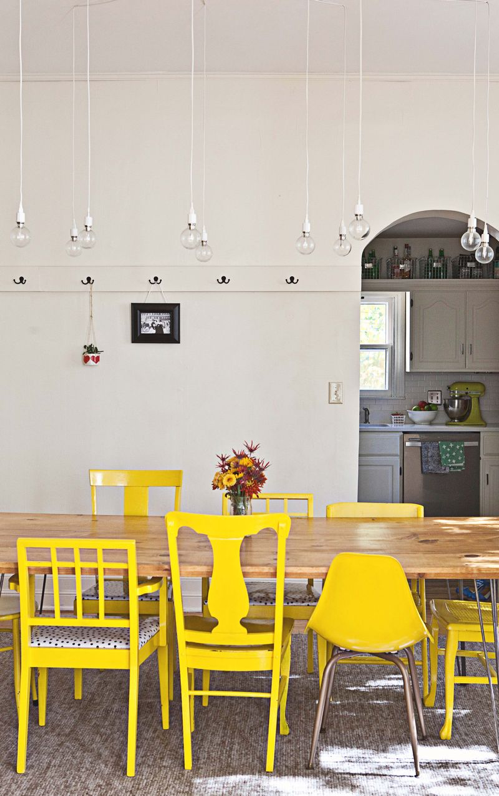 (Image from A Beautiful Mess)
Make a Statement with Your Staircase  
Who says you can't paint your staircase? Grey has been a trending color this year and provides a smooth, cooling appeal to cover up years of wear and tear.
Mix and Match Metallic Materials
Bring in the shiny new year with mix-matched metallic materials. Copper, bronze, silver and gold go hand-in-hand for a glam appeal in any room.
Natural Wallpaper  
2016's wallpaper trend is inspired by natural textures: think wood, marble and stone.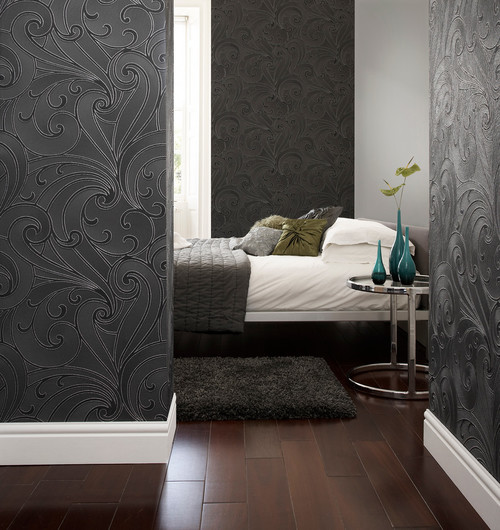 Deep-Colored Furniture
Shades of deep green, purple and blue add a sense of calm to a room and pair nicely with the metallic trends that will also be prevalent in the new year.
Image Resources:
http://www.houzz.com
http://www.abeautifulmess.com 
More Posts You May Find Interesting
Primera
As a space for gathering, creating, and going about day-to-day necessities, the kitchen is arguably the most important room in your home. Therefore, whether you're building a brand-new kitchen or undertaking a major renovation, it's
Primera
As with all other businesses in the hospitality industry, the past few years have been tumultuous for restaurants. From expanding takeout and delivery options to implementing outdoor and socially distanced dining, the pandemic ushered in
Primera
A third of households in the United States are currently multi-family households, which makes this a great investment. Unfortunately, this has far more moving parts and things to figure out than the average housing