From medical offices and hotel suites to entertainment venues and modern corporate workspaces, commercial flooring is no longer the drab and easily forgotten surface it once was. 
Product innovation and improvements in installation technology mean commercial business owners have more options than ever before, with the freedom to choose flooring that is not only functional but also reflects their unique brand and vision.
Thanks to advancements in resilient flooring, hospitals and health care facilities are softening the clinical vibe and creating patient and staff areas that are more soothing and inviting. 
Schools and universities, once held back by budget restrictions, are finding new inspiration in affordable yet on-trend flooring applications. 
And a workforce dominated by millennials is transforming traditional office spaces into design-forward and eco-friendly areas that inspire creativity and collaboration.
Below are just a few of the design trends we've been following in commercial flooring.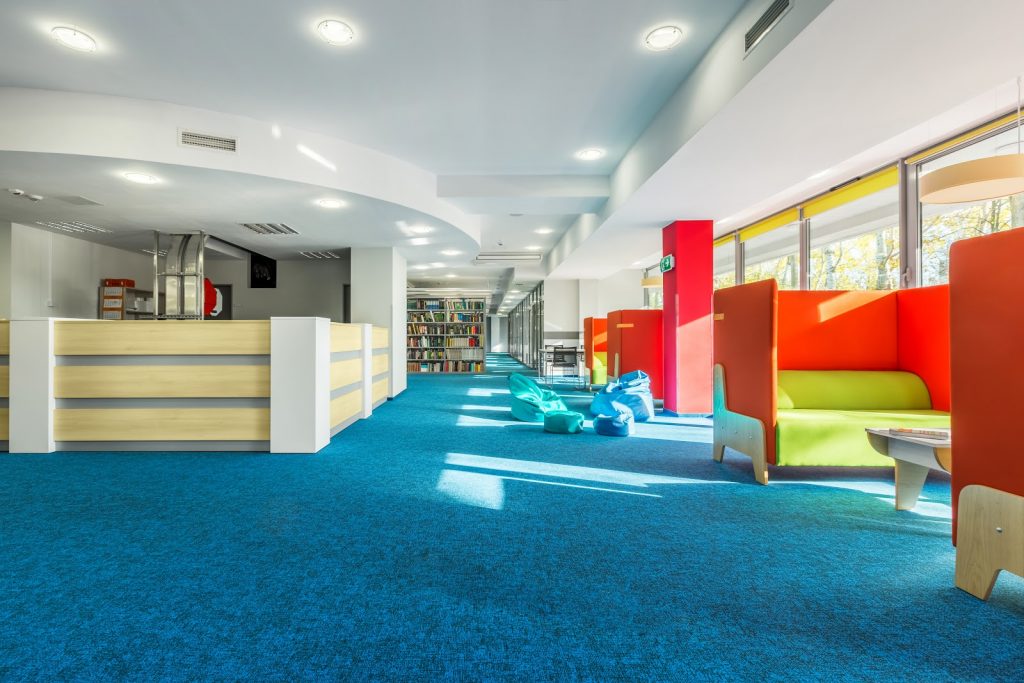 More colors, patterns, and textures
It seems businesses have finally gotten the message that flooring doesn't have to be boring. In addition to bold carpet choices, resilient flooring options like luxury vinyl tile (LVT) and linoleum make it easy to bring color into an otherwise dull entryway, retail space, or communal meeting area. Likewise, grainy textures and eye-catching patterns are making floor coverings more appealing.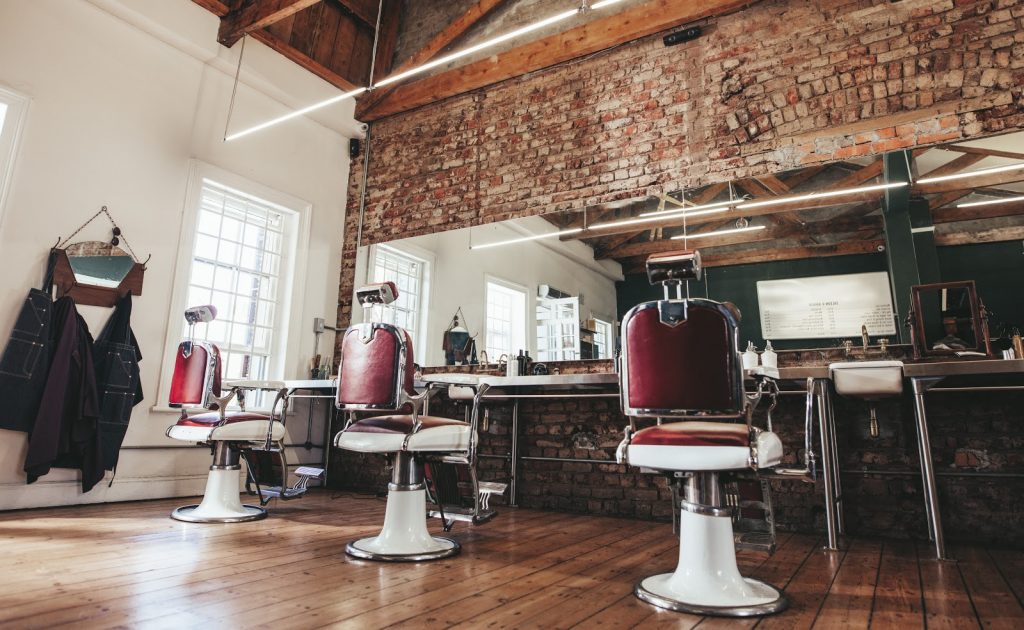 Eco-friendly flooring
Sustainability has become a major draw in commercial flooring, giving rise to new green rating systems and prompting manufacturers to create products made from sustainable resources. Reclaimed wood floors, carpet made from recycled fibers, and low-VOC-emitting floor materials are very popular. Check out our blog 5 Tips for Getting "Green" Flooring to learn more.
Digitally printed tile
Inkjet technology is transforming the flooring industry allowing manufacturers to print graphics on porcelain tile surfaces. That means commercial clients can have the look of wood, marble, and stone flooring with the low maintenance, durability, and affordability of porcelain tile. Digital printing also works on glass and ceramic tiles, and printers can even add in details like wood grain and distressed textures.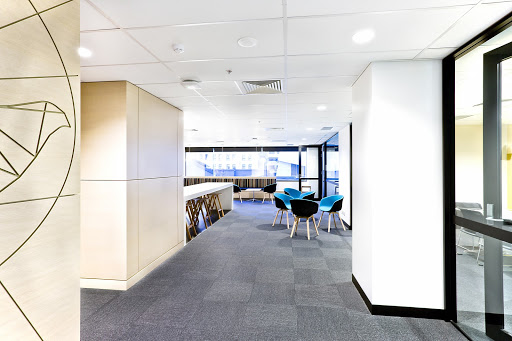 Carpet tiles
According to Floor Covering News, corporate offices dominate the commercial flooring market, and carpet tiles have become the top flooring choice for office interiors. Carpet is comfortable, durable, and excels at noise absorption, but replacing stained or worn sections can be difficult with traditional broadloom carpeting. Carpet tiles solve that problem and even cut down on shipping costs, plus they allow for more design flexibility.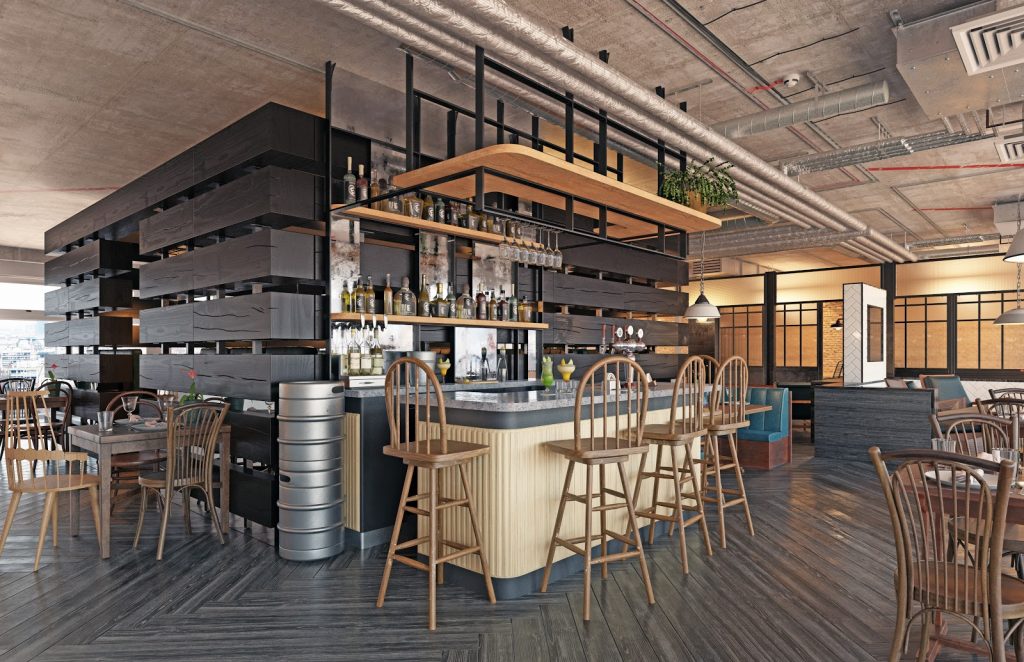 Resilient surfaces (cork, linoleum, rubber, vinyl)
Luxury vinyl tile in particular is making a name for itself in commercial flooring. Aside from the endless color and texture options, LVT is incredibly low maintenance and great for high-traffic areas. Slightly more expensive than ordinary vinyl floors, LVT is still more budget friendly than real hardwood or stone. Plus, new rectangular and hexagonal tile shapes are a fresh take on the old square standard.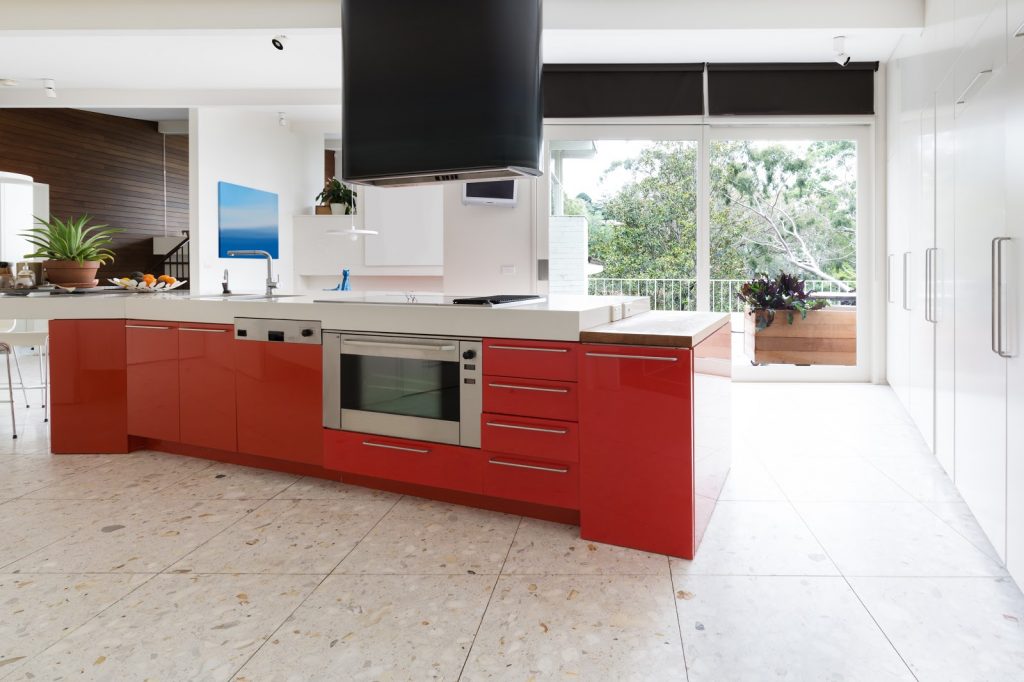 Don't discount terrazzo
While the upfront cost used to deter commercial business owners, many are now realizing that terrazzo provides a significant return on investment. It holds up remarkably well over time, requires very little maintenance, and can even be made with recycled materials. Plus, its sleek, modern look makes a statement in hotel lobbies, corporate offices, residential buildings, and countless other venues. Expect to see more of it in commercial spaces going forward.
Interested in learning more about choosing the right commercial flooring option? Contact the design professionals at Primera for additional tips and ideas. Call us today at 866-752-7336 or email info@primera.net.
More Posts You May Find Interesting
Primera
With a goal of distinguishing themselves from "cookie-cutter" national chains, boutique hotels are characterized by their small size (typically fewer than 100 rooms), personalized service, and unique sense of style, which is often based on
Primera
As one of the largest and most heavily used surfaces in your home, kitchen and bathroom countertops must combine style and durability. Therefore, it's crucial to choose the best material to suit your needs—but with
Primera
At the beginning of a new year, interior designers, contractors, and other home design experts are busy predicting the trends that homeowners will favor in the coming months. As the functional and stylistic centerpiece