A garage doesn't only have to be the place where you park your car or store bins of holiday decorations during the off-season. It can be anything you envision — from a gameroom to a sunroom to a gathering space that expands your home's square footage.
In this month's design trends blog, we decided to take a look at some unique, functional, and versatile garage makeovers. One of these might even end up being your favorite room (not) in the house.
Bright, lofty, and multifunctional.
While this room isn't exactly in the garage, it is over it. With a little creativity, this large empty space became a bright, multi-level gameroom/lounge area with a mini office loft, complete with a mini spiral staircase. It's bright; it's colorful! And the angles of the roofline and uniquely shaped pendant lights make it even more interesting.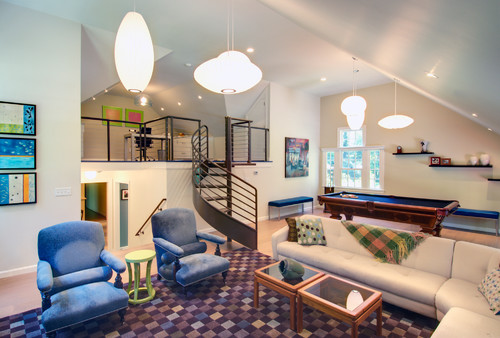 Home office with curb appeal.
Small square footage calls for making the most of every inch, and that's just what this garage home office does. From the street, it looks like it's supposed to be there. The contemporary styling of the garage door with windows allows for plenty of natural light and makes the space feel bigger. Bright colors inside and a concrete conference table give it a fresh, modern appeal. There's ample book storage on the wall shelves and a comfortable office area in the back for more privacy.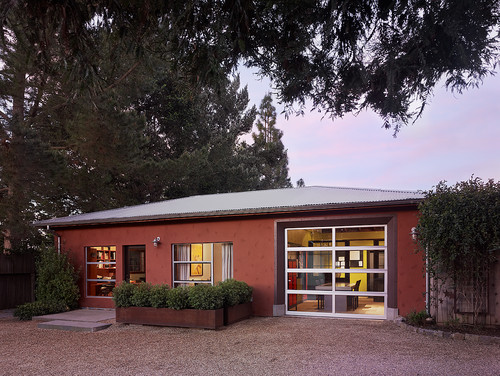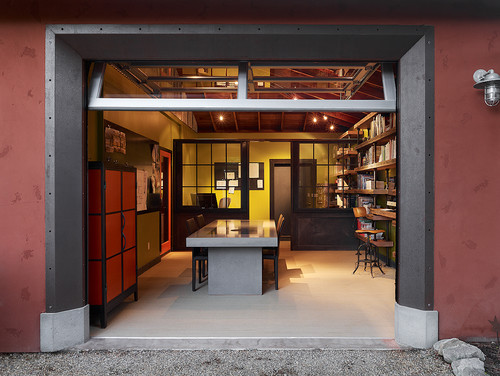 Man cave with storage.
When he wants a man cave, but she still needs a storage area, they compromise and share the space. This garage has it all: room for storage bins, a sports car, a workbench, and plenty of cabinets to put away the clutter and tools. There's even a sleek, natural wood countertop with a coffee maker for those early Saturday morning projects.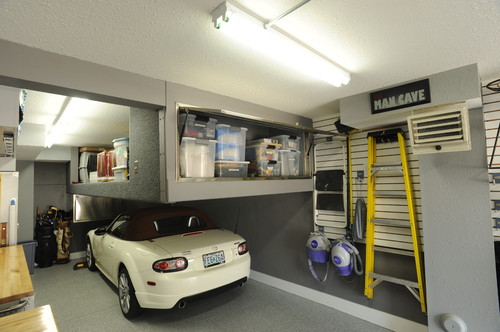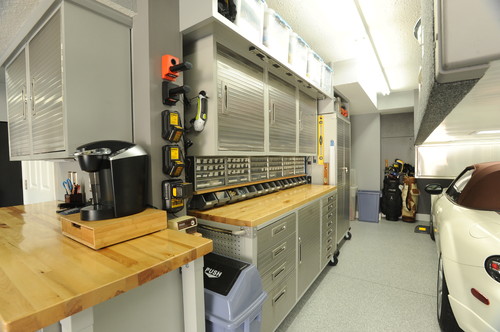 Retro vibe living space.
A little shag carpet underfoot, some mid-century furniture styling, and a chalkboard wall make this remodeled garage feel a little industrial, yet still very cozy. This would definitely be a favorite teen hangout for all the neighborhood kids, or a Friday night retreat for the parents of said kids. The black bookshelf wall is a nice functional contrasting piece for books, records, and art.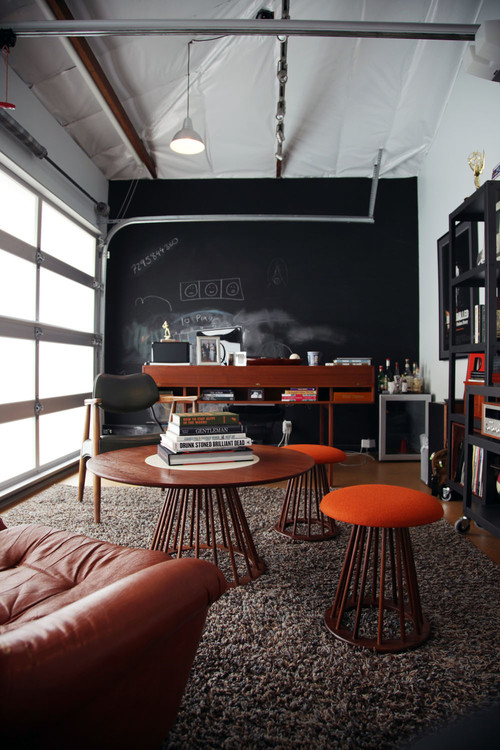 A showroom for everyone in the family.
A classy Italian sports car needs its very own home showroom. This garage reflects the owner's personality in the black and white tiled floor and red walls that perfectly match the paint on the Ferrari. This space is highly functional, too, with plenty of storage in the floor-to-ceiling cabinets on the back wall. And, just enough room for the kid-sized version of Dad's ride.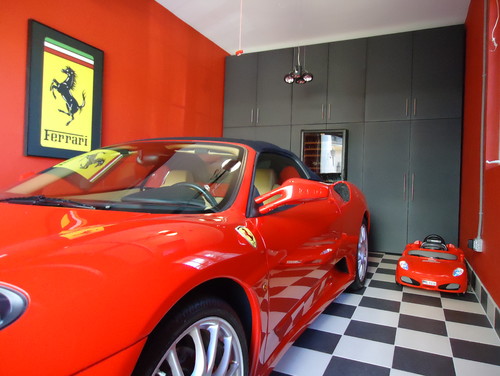 More Posts You May Find Interesting
Primera
With a goal of distinguishing themselves from "cookie-cutter" national chains, boutique hotels are characterized by their small size (typically fewer than 100 rooms), personalized service, and unique sense of style, which is often based on
Primera
As one of the largest and most heavily used surfaces in your home, kitchen and bathroom countertops must combine style and durability. Therefore, it's crucial to choose the best material to suit your needs—but with
Primera
At the beginning of a new year, interior designers, contractors, and other home design experts are busy predicting the trends that homeowners will favor in the coming months. As the functional and stylistic centerpiece