Whether you're updating an existing design, or starting from scratch in a brand new space, the layout and décor choices you make will influence your guests' dining experience. Your food may be incredible, but you also want to provide a comfortable and pleasing dining experience for guests.
The design experts at Primera have put together some pro tips for designing or redesigning your restaurant interior in a way that reflects the personality, function, and ambiance you want to convey.

Color and Light Make a Big Difference in the Overall Dining Experience
As you are probably well aware, color and lighting choices make a big difference in the customer dining experience. Warm colors and soft lighting invite guests to linger, while bright lights and cool colors may make guests eat less and depart quickly. Before selecting colors and lighting, think about your customer and the overall experience you want to create.



If your restaurant serves lunch to those with a limited amount of time for a midday break, bright lights and cool colors like blue, white, and green, may be just the "signal" to let your guests know they can get in for a light meal and get back to work with time to spare.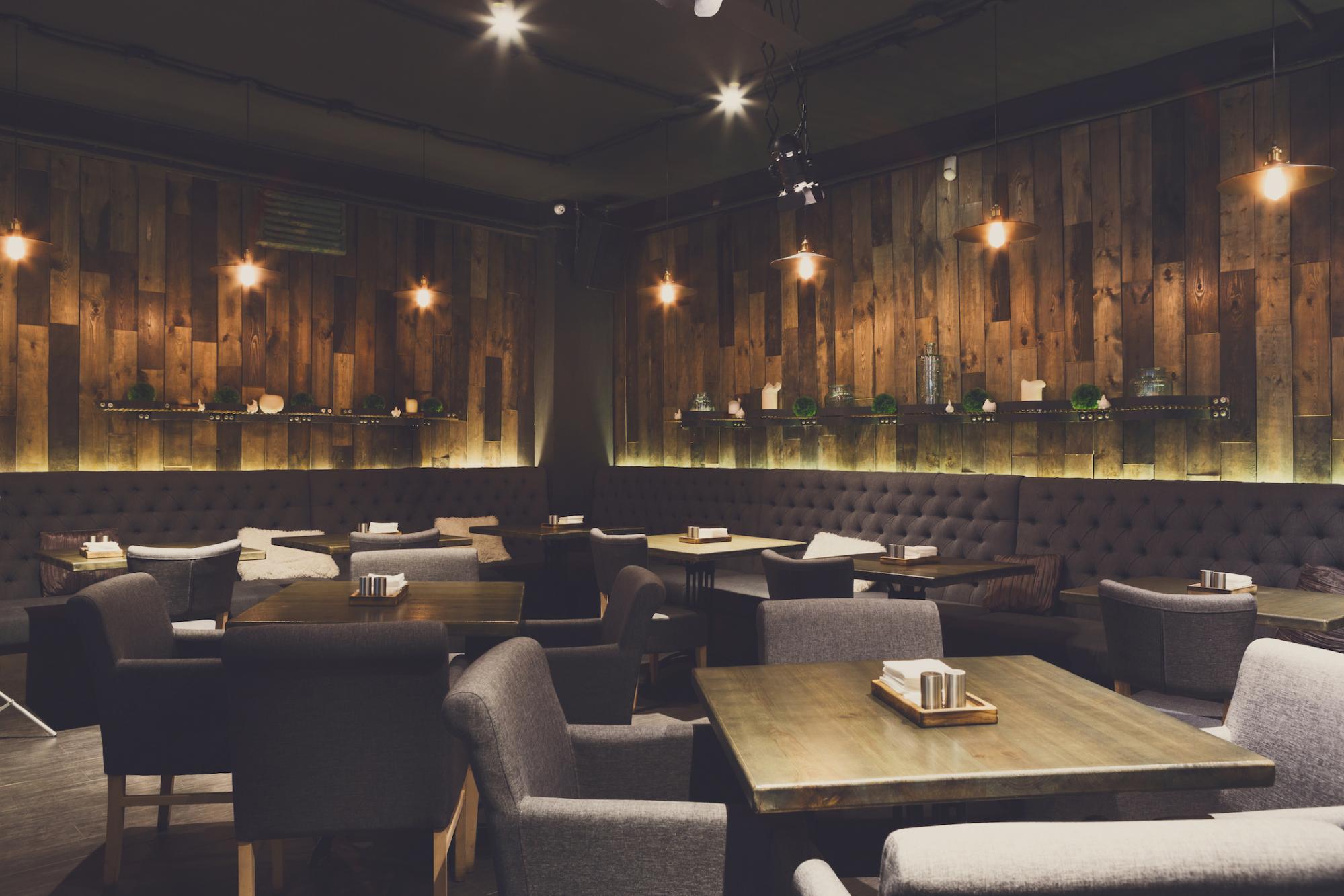 On the other hand, if your focus is more on a leisurely dinner crowd, soft lighting and warm colors like dark woods, reds, and earth tones, can foster a cozier, "no-rush" ambiance.

How Comfortable is the Furniture in Your Restaurant?
Think about your favorite place to enjoy a meal. Do you linger around the table, or are you ready to get up as soon as you finish eating because you're sitting on a hard, uncomfortable chair? The comfort of the dining furniture you select can influence your customers' decision to stay for dessert or an after-dinner aperitif, or ask for the check before they've even cleaned their plate.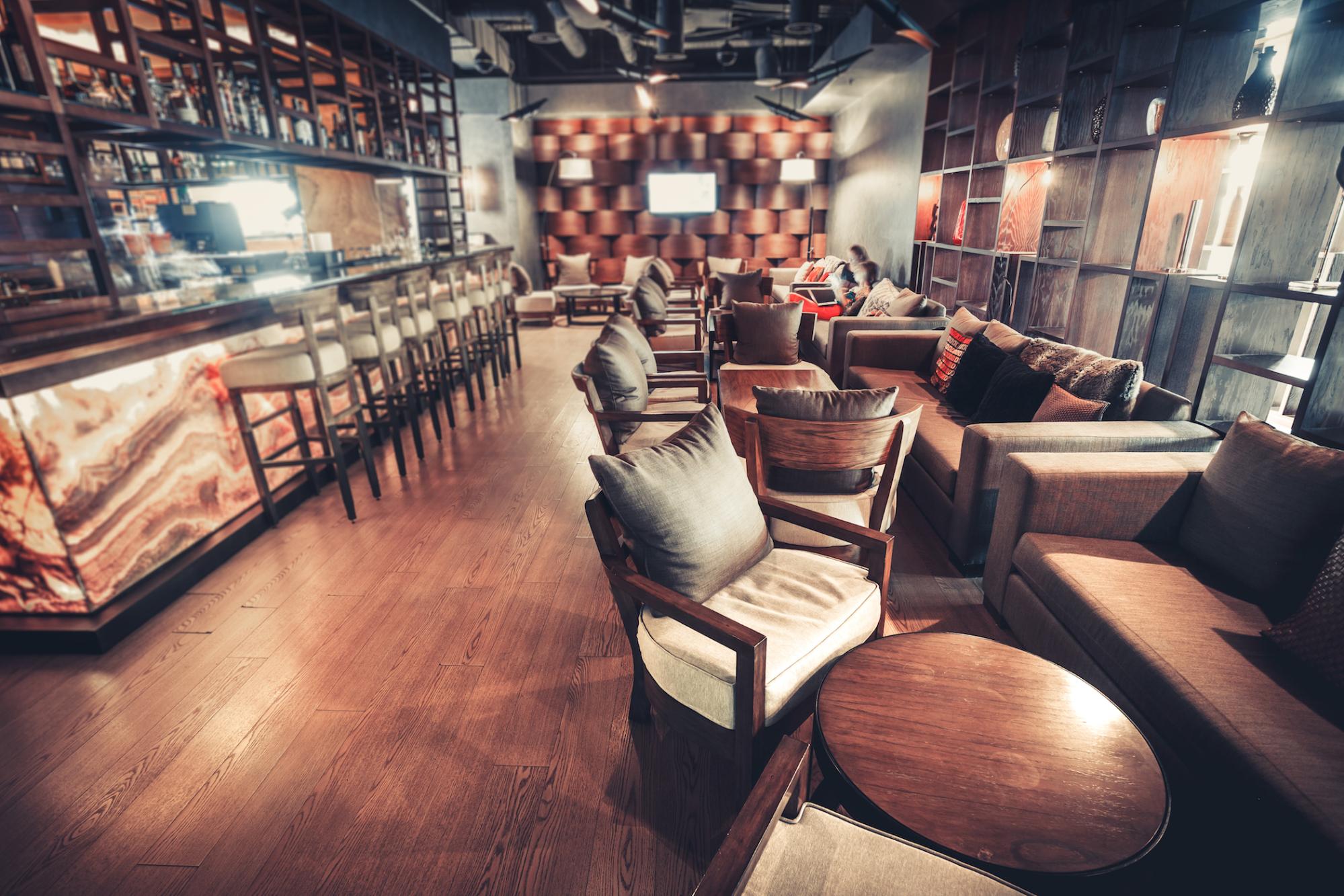 Many times, restaurant owners overlook the importance of selecting furniture that is comfortable enough for guests to decide to linger longer. If you want your restaurant to be a new favorite space, select furniture that invites visitors to stay, like cushioned chairs and a comfortable table height.

Balance Seating Capacity and Minimize Undesirable Table Locations
Inevitably in any restaurant, there's bound to be some undesirable seating, like too close to the kitchen or restrooms, or in the middle of a wide open space. Address these layout concerns up front so you can find the best balance between maximum seating capacity while minimizing less desirable tables.




Each time guests dine with you, think about how can you make it a more memorable experience. Consider where most people would like to sit and the less desirable areas of the space so you can create a layout that makes most tables desirable ones. Use visual dividers to help with problem areas in the restaurant. Living greenery, wooden partitions, or even functional, attractive shelving can help create a cozier area for tables by a drafty doorway or a busy kitchen.

Kitchen Design: Make Yours Functional and Fabulous
Revamping your restaurant isn't just about the guests. You want to attract (and keep) chefs and kitchen staff who enjoy working in a functional and accessible environment. When everything has a proper space, and utensils and plates are easy to find as a result of your design consideration for storage, day-to-day operations will flow more smoothly.
And, when the kitchen and waitstaff are happy, they transfer that feeling to guests, providing everyone with a satisfying experience. When designing or redesigning your restaurant space, plan for abundant storage and ease of access for all involved.
Consider the flooring, cabinets, countertops, and other elements in the kitchen and throughout. What materials make the most sense for your specific environment? How can you keep traffic flowing seamlessly between the dining room and kitchen? Is it time to replace worn-out flooring for safety and appearance?
From tile to wood, to resilient flooring options, the Primera Commercial Design Team can help you select the best flooring for high-traffic areas and kitchen safety. Tile and resilient flooring are excellent choices for high-traffic areas where spills or moisture are a concern.
In addition to flooring, the Primera Commercial Division also specializes in countertops, cabinetry, and storage solutions for restaurants and hotel kitchens.

Adorn the Walls with Art
The artwork you choose for your restaurant design is just as important as the layout, colors, and lighting. It all functions together to form a cohesive experience for guests. Establish your theme, and let artwork reflect and complement it rather than overpower it.

Another option, is to create a dramatic focal point with a painting or unique sculptural element and arrange your layout and décor around it. Remember to use artwork to add to the ambiance, not to distract guests from focusing on the food.

The expert design team at Primera can help you design and implement your commercial restaurant space. Give us a call or schedule an appointment to get started.
More Posts You May Find Interesting
Primera
IntroductionIn the dynamic world of interior design, two contrasting philosophies stand out: minimalism and maximalism. Both have fervent admirers and offer distinct ways of expressing personal style through living spaces. For clients walking into an
Primera
With a goal of distinguishing themselves from "cookie-cutter" national chains, boutique hotels are characterized by their small size (typically fewer than 100 rooms), personalized service, and unique sense of style, which is often based on
Primera
As one of the largest and most heavily used surfaces in your home, kitchen and bathroom countertops must combine style and durability. Therefore, it's crucial to choose the best material to suit your needs—but with