If you think "resilient" is just our tricky way of saying vinyl, think again. Although vinyl does belong in the resilient family, it has many impressive cousins, including:
Linoleum
Cork
Rubber
Poly Resin

Simply put, resilient flooring is neither hard nor soft, has some "give" and usually stands up well to spills, heavy traffic and typical household abuse.
Unfortunately, somewhere along the line, vinyl and linoleum got a bad rap, conjuring up images of grandma's 70s decor or perhaps just the idea that they were somehow "cheaper looking" than other flooring choices.
So, we're here to tell you that resilients have come a long way. Not only are they more durable and low-maintenance than ever before, but they are as stylish and eye-catching as stone tile, wood, laminate, etc.
But in case you're still skeptical, we've rounded up some winning examples. Let's start with good old vinyl (as you've never seen it before).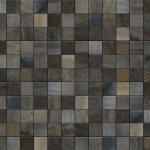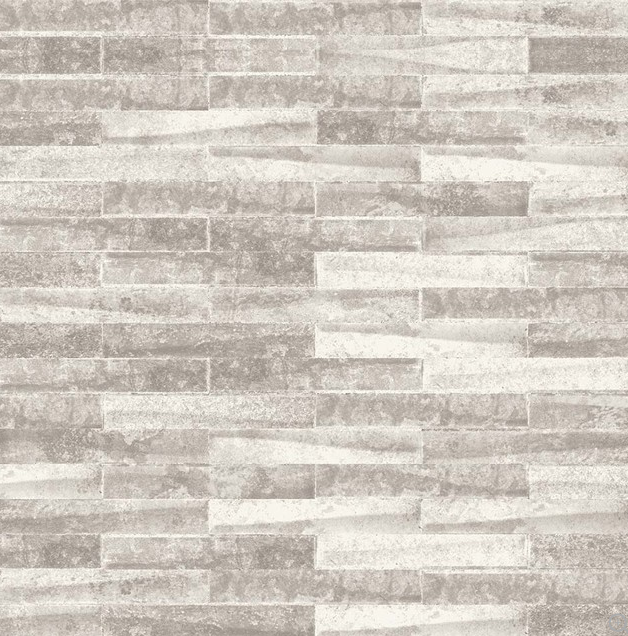 Here we've got Stonehenge Mosaic, Castle Stone and Canyon Stone – probably all looks you don't remember ever seeing gracing grandma's kitchen.
And linoleum? We'll let you judge for yourself . . .
Or how about this: Gorgeous, easy to clean, hard to damage – what's not to love? Once caveat – linoleum requires just little more care than vinyl and is sensitive to cleaners that are high in pH. But, linoleum comes in a wider variety of colors and patterns than vinyl; it just depends on what's a better fit for your house.
Let's check in on cork, shall we? Works beautifully in the kitchen, or . . . Even in the bedroom. The first thing people notice when they step on a cork floor is how soft it is, making it the perfect flooring for those who enjoy walking around barefoot. It's also a natural insulator, not only for heat and cooling, but for noise as well.
Due to its softness, cork can be damaged easily by scratches and dents, but it can also be repaired easily, much like a wood floor, since trouble spots can be sanded down and refinished.
However, cork is one of the pricier choices, is prone to stains and can be slippery when wet, so maybe not the best choice for the powder room.
Now, onto a flooring substance that's been gaining in popularity: Rubber Your rubber floor can either look like rubber, or . . .
Really anything you want. Like most resilients, rubber is durable, somewhat soft, easy to clean and, like cork, a great noise insulator.
Last, but not least, we'll cover poly resin, which looks great in pristine, modern spaces.
Poly Resin, or epoxy, floors are a designer's dream, since they can be virtually any color; are able to look shiny, matte, cloudy, reflective, opaque, etc.
Although they are susceptible to normal wear and tear, they don't require special cleaning products and are considered the most hygienic of all floors due to its non-porous surface.
If you have questions about resilient flooring or would like to see some samples, call or stop into 
Primera
 anytime!
More Posts You May Find Interesting
Primera
As a space for gathering, creating, and going about day-to-day necessities, the kitchen is arguably the most important room in your home. Therefore, whether you're building a brand-new kitchen or undertaking a major renovation, it's
Primera
As with all other businesses in the hospitality industry, the past few years have been tumultuous for restaurants. From expanding takeout and delivery options to implementing outdoor and socially distanced dining, the pandemic ushered in
Primera
A third of households in the United States are currently multi-family households, which makes this a great investment. Unfortunately, this has far more moving parts and things to figure out than the average housing