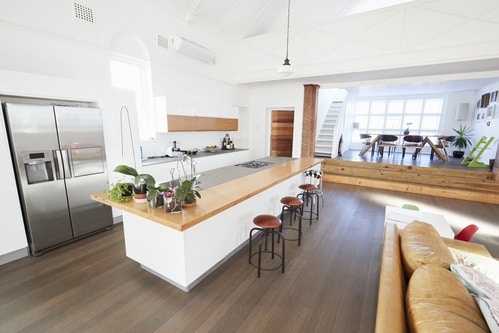 As a home builder, it's essential to know what home buyers want. There are some aspects, after all, that transcend beyond fleeting design trends and personal needs.
This is true even between families and single people, who usually have different lifestyles. Despite the obvious differences, there are certain characteristics that both groups will likely look for.
To learn what features are most important to home buyers, read on.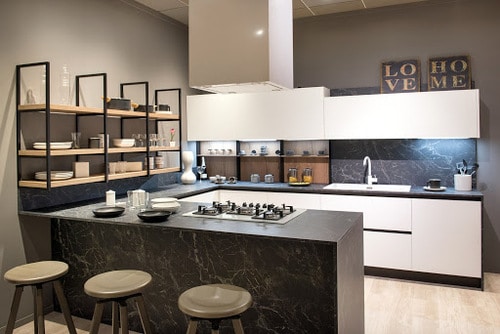 Modern eat-in kitchens
Today's buyers are all about community and multi-tasking spaces. As a result, they're less likely to use formal dining rooms. Instead, home buyers want modern kitchens with eat-in areas, which allows families to cook and gather in the same place. This feature speaks to the rising popularity of collaboration, comfort, and the art of home cooking.
Hardwood floors
The desire for hardwood floors continues. What was once a trend is now a standard expectation for many home buyers. And while hardwood floors tend to be more expensive than other options, they generally require easy maintenance.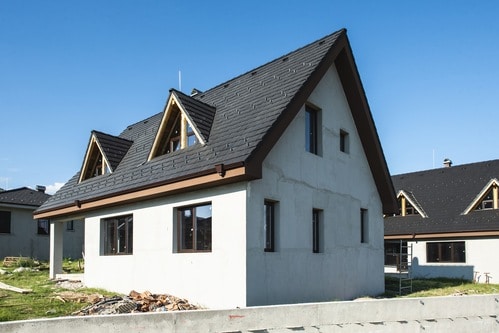 Smaller homes
Long gone are the days of pining over a remarkably large house. In the name of affordability, buyers have become increasingly accepting of smaller houses. Millennials, in particular, have embraced the idea of more simple and minimalist living.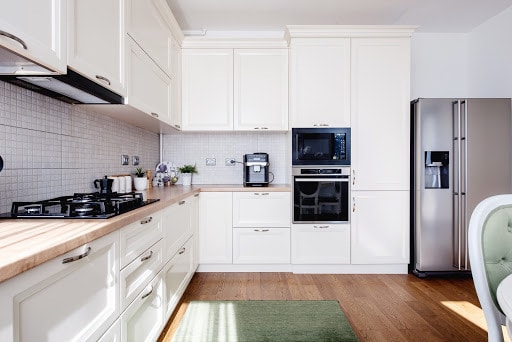 Ample storage space
As Americans strive to decrease clutter, they're prioritizing storage space. Not only is this in line with the shift toward minimalism, but it's necessary in smaller homes too. Storage space that seamlessly meshes into the home is a must.
On that note, home buyers are seeking walk-in pantries, according to the National Association of Home Builders. This is likely related to the growing popularity of home cooking, wellness, and well-curated kitchen pantries.
Plenty of natural light
Light, airy spaces are more welcoming than dark and dreary rooms. Plus, as people shift toward more environmentally-friendly lifestyles, they're looking for ways to save energy. A home with lots of natural light can make the home more energy efficient, which could double as a selling point.
At Primera, our experts can help you build a home that features what's most important to home buyers. For tips, ideas, and professional guidance, contact us at (866) 752-7336 or email us at info@primera.net.
More Posts You May Find Interesting
Primera
IntroductionIn the dynamic world of interior design, two contrasting philosophies stand out: minimalism and maximalism. Both have fervent admirers and offer distinct ways of expressing personal style through living spaces. For clients walking into an
Primera
With a goal of distinguishing themselves from "cookie-cutter" national chains, boutique hotels are characterized by their small size (typically fewer than 100 rooms), personalized service, and unique sense of style, which is often based on
Primera
As one of the largest and most heavily used surfaces in your home, kitchen and bathroom countertops must combine style and durability. Therefore, it's crucial to choose the best material to suit your needs—but with