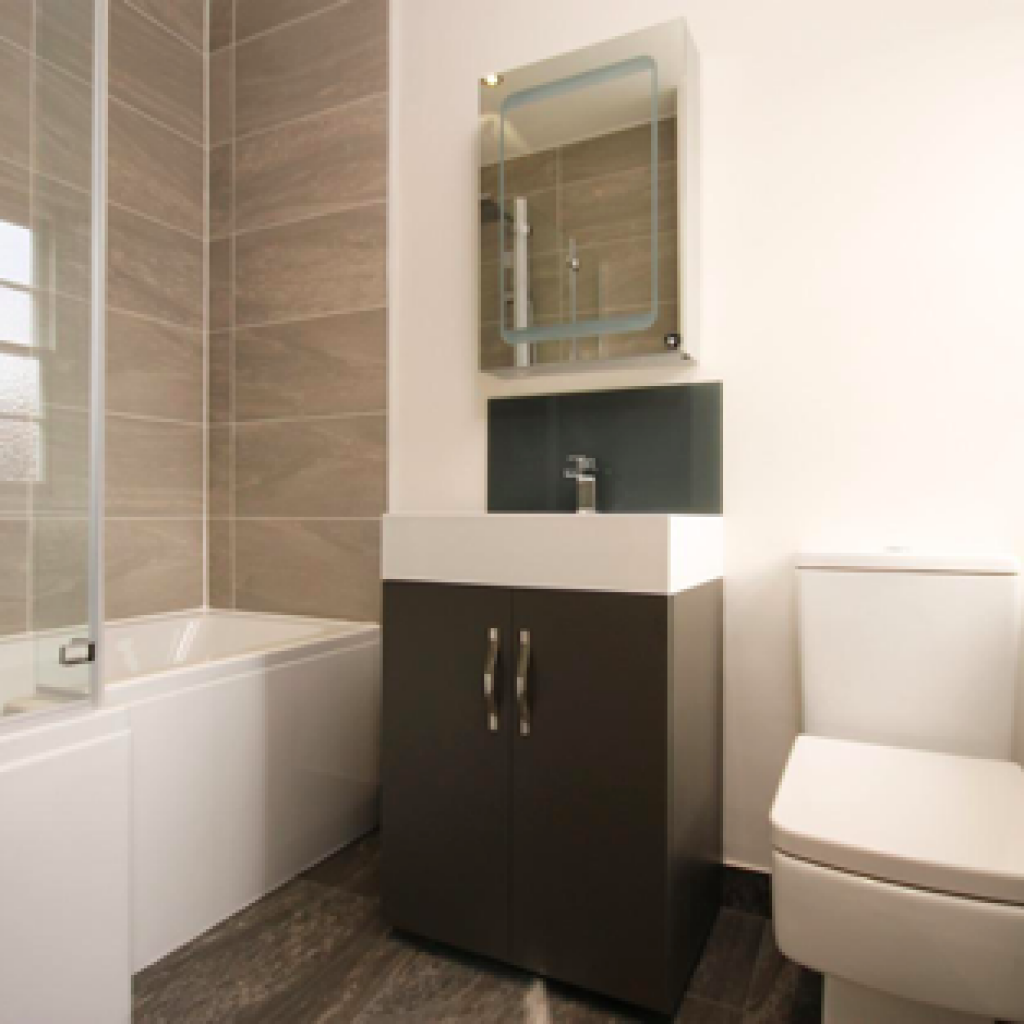 If you're hesitating to start with bathroom renovation in your home because you've heard stories that it costs a fortune, you'll be sad to find out that these aren't just stories. Bathroom remodels can cost up to $50,000, and if you're on a budget, you might think that you won't be able to get what you want. If you're dreaming of a luxurious bathroom but don't want to spend a fortune, we're here to help. We give you a list of things you can do to turn your ordinary bathroom into a luxurious retreat:
Large tiles
Tiles are very important in the bathroom, and there are many models and different price ranges for you to choose from. People usually go for 3-inch by 6-inch format tiles, but because these are the most common ones, you should try to think outside the box and get your hands on some interesting 4 by 8 or even 2 by 9 inches tiles instead. Tiles are easy to maintain and look great in bathrooms, but if you can only afford ordinary ceramic subway tiles, you can spice them up with a handy trick. Draw attention by using a dark grout on white tiles or colored grout that will complement your dark tiles instead.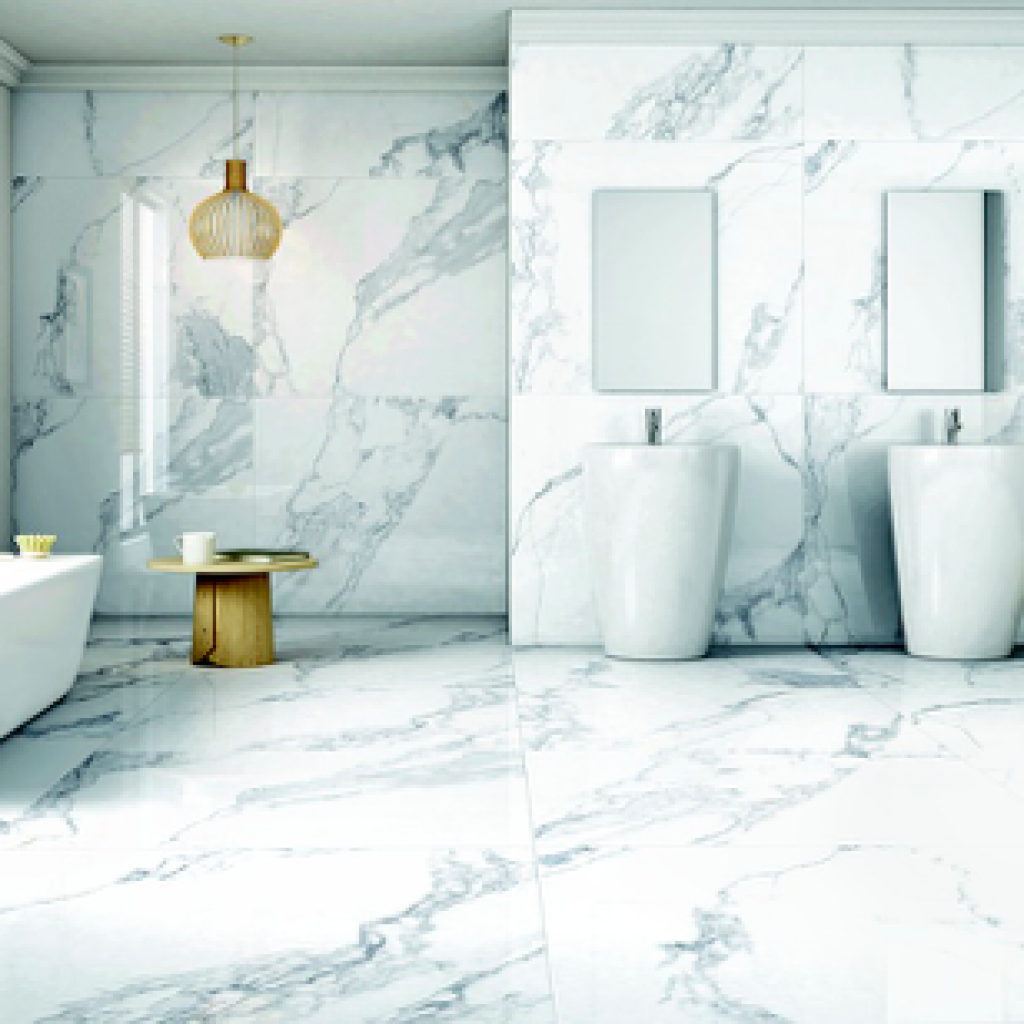 Repurposing furniture
Vanities are one of the focal points in a bathroom, but buying a new one can really cost a fortune. Fortunately, you can save a few dollars and make your bathroom look like it was designed for a high-class hotel if you repurpose a nice piece of furniture you already own. Alternatively, you can wander around flea markets and thrift stores in order to find a piece that you can turn into a unique vanity. There are many simple DIY tutorials you can use to help you turn a piece of old furniture into an elegant and luxurious vanity. All you need to do is learn how to cut holes in the surface so you can install a drop-in sink and faucet; and you should also retrofit the drawers so as to make enough room for the water supply.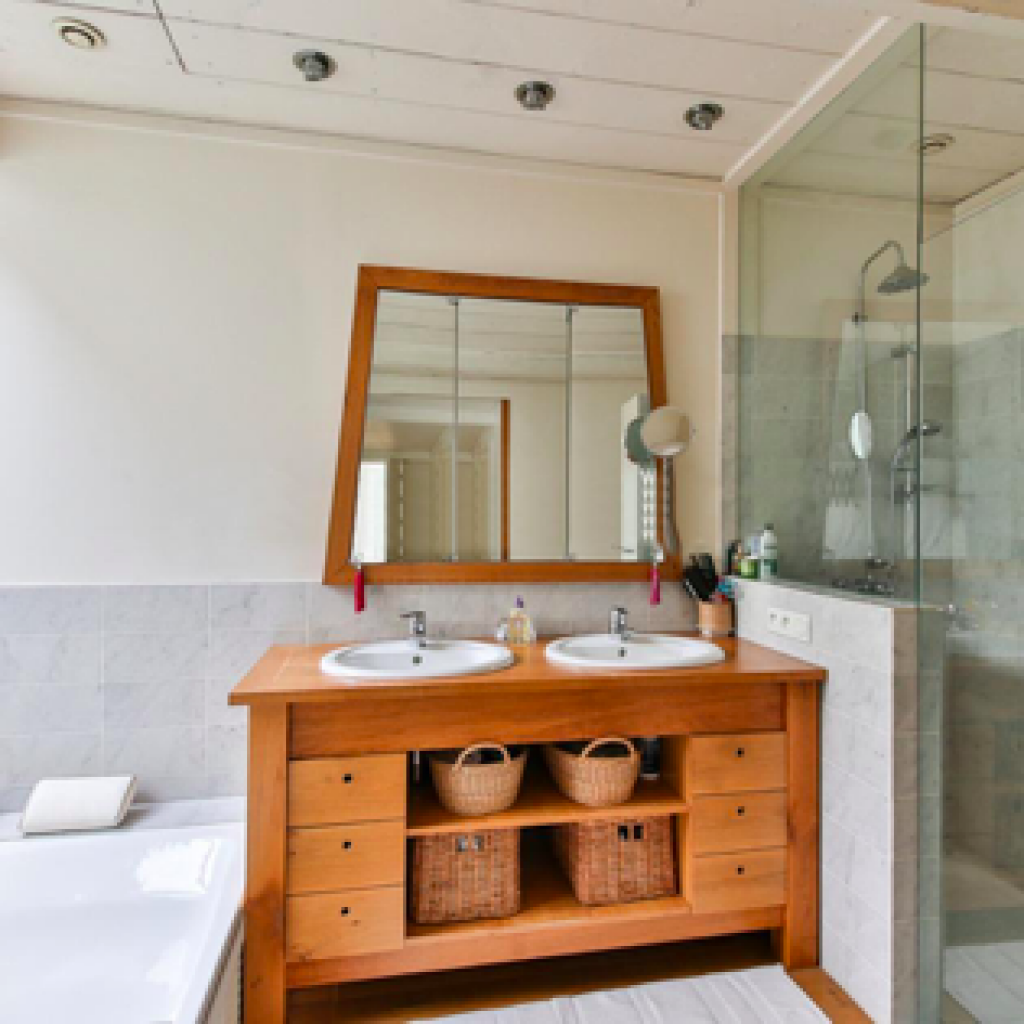 Get a gorgeous tub
Yes, we all know that shower cabins are very practical, but nothing says 'luxury' quite like a great tub. You can find gorgeous vintage tubs in your local architectural salvage shops or hit Craigslist. You can get a great deal and have your vintage tub professionally reglazed, which will make it look as good as new for a fraction of the price. Bathroom remodeling is a good opportunity to find and fix many common plumbing issues. For instance, the water in the tub is not supposed to pool after you have turned off the faucet. If you notice something like this, make sure to call expert plumbers who deal with blocked drains to clear your pipes of sediment, debris and other blockages that have been causing you headache.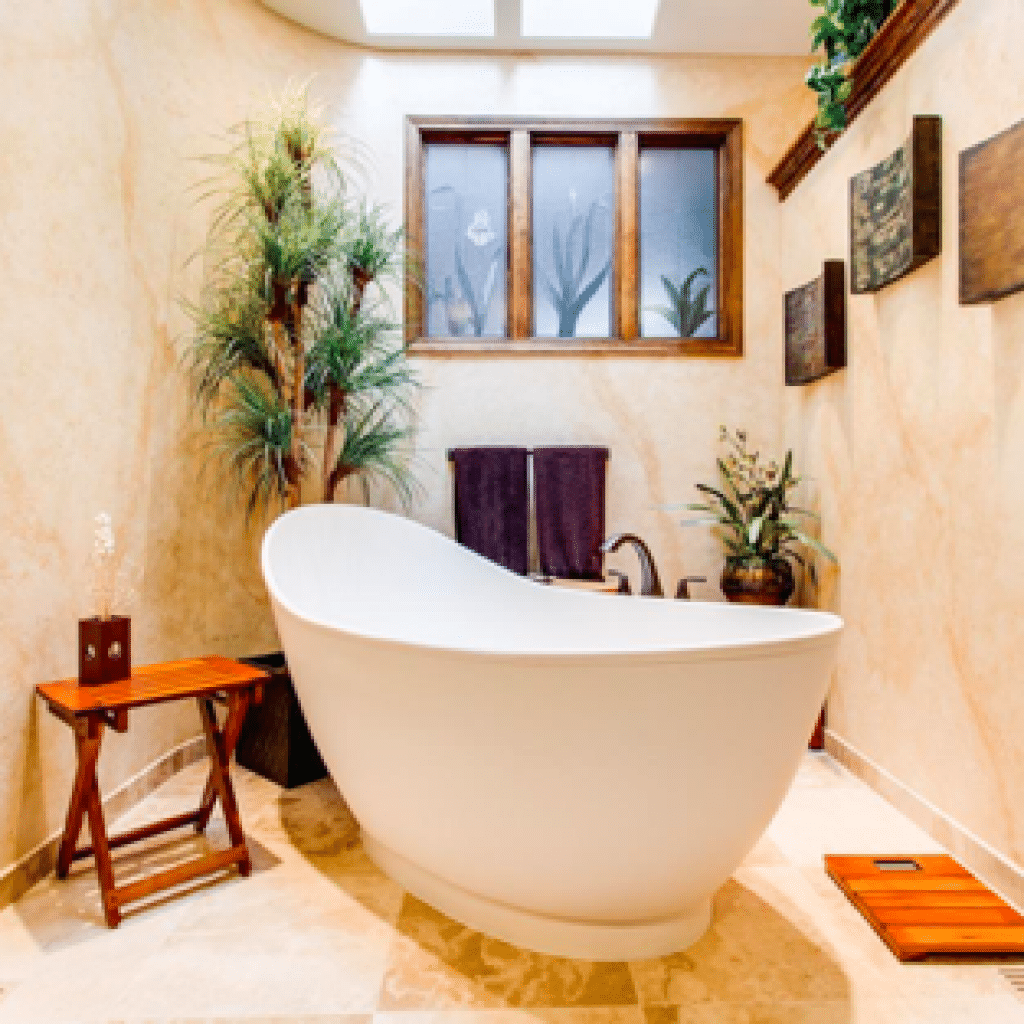 Focus on the details
Sometimes, you only need to change one little thing in order to change the entire room, and when it comes to bathrooms, new fixtures can go a long way in making the room look fresh and elegant. In addition to new fixtures, you can also think about new sinks or toiletry containers, especially if you can't afford a larger-scale remodel. This means that you can really focus on extravagant and luxurious pieces such as a vessel sink, a rain shower head, rose gold-finished fixtures, or canisters embedded with crystals for all of your essentials. Not only are these changes attractive, they are also functional, which means that you won't feel like you're wasting your money.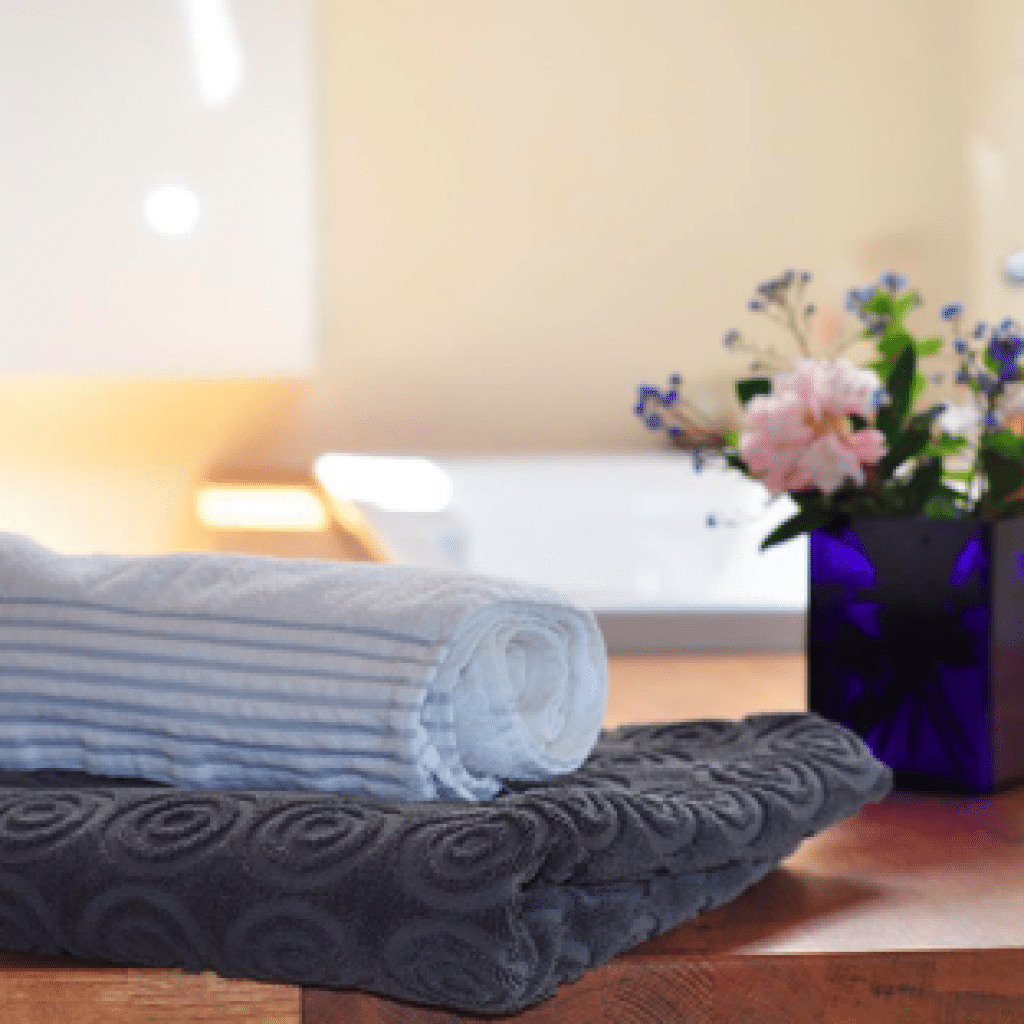 Fancy mirrors
A large mirror can do wonders for elevating your bathroom look, especially if you manage to find a large one that has an interesting (or even a bit strange) shape. You can also choose a mirror that has a peculiar or rare finish such as tortoiseshell, gold, mother of pearl, or Moroccan. If you want to add visual space, go for an oversized mirror that extends all the way to the ceiling. You can have the mirror cut in such a way that it houses a pair of surface-mount sconces.
Not all luxurious remodels have to cost a fortune, but in order to save a few dollars, you should make plans in advance and be willing to compromise. If you prepare well and manage to put your ideas into action, you'll end up not only with a luxurious bathroom you'll enjoy using, but also with a bathroom that will raise the value of your home if you decide to sell it one day.
About the author: Mike Johnston is a home improvement blogger and DIY enthusiast from Sydney. He is a regular writer at Smooth Decorator and Divine Magazine. He has also contributed to numerous other lifestyle, real estate, family and green living blogs. Mike's goal is to create and share meaningful content that helps and inspires people.
More Posts You May Find Interesting
Primera
At the beginning of a new year, interior designers, contractors, and other home design experts are busy predicting the trends that homeowners will favor in the coming months. As the functional and stylistic centerpiece
Primera
As a home builder or interior designer, your goal is to create beautiful living spaces that your clients will enjoy for years to come. However, the process of choosing key interior products such as kitchen
Primera
As a space for gathering, creating, and going about day-to-day necessities, the kitchen is arguably the most important room in your home. Therefore, whether you're building a brand-new kitchen or undertaking a major renovation, it's