We're nearly a year into "Quarantine Life", which for many people, means spending a lot more time in our living rooms. And, if you're like us, after spending a lot of time in any particular room, you eventually get the urge to update, remodel, and refresh that space.
Whether you'd like to improve functionality or try out a new design style, here are some of our favorite ways to transform your living room to make it the most popular space in your home.
Cozy contemporary 
If clean lines and white carpet make you feel relaxed, then this contemporary style living room is for you. The modern, oversized gas fireplace is a focal point flanked by natural, dark wood shelves. With white as the dominant color, this monochromatic space feels open and airy, but still cozy and relaxing after a long day at work — even if that means you were just a few steps away in your home office.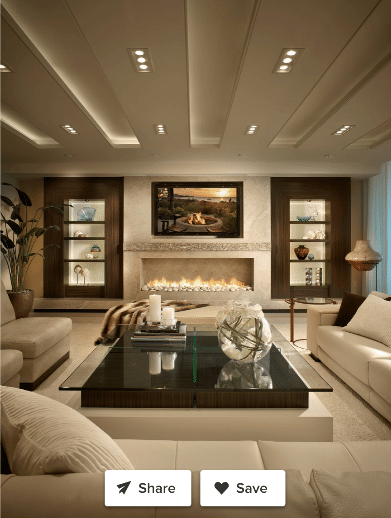 Traditional warmth
Even if you don't have the largest living room on the block, you can still make it feel spacious. The use of the area rug delineates a "hallway" leading to the front door. The light, gray-blue wall color and windows open up the room, while darker flooring and furniture choices provide warmth. Read by the windows, relax on the sofa, and enjoy a weekend cocktail with friends in this traditional, inviting setting.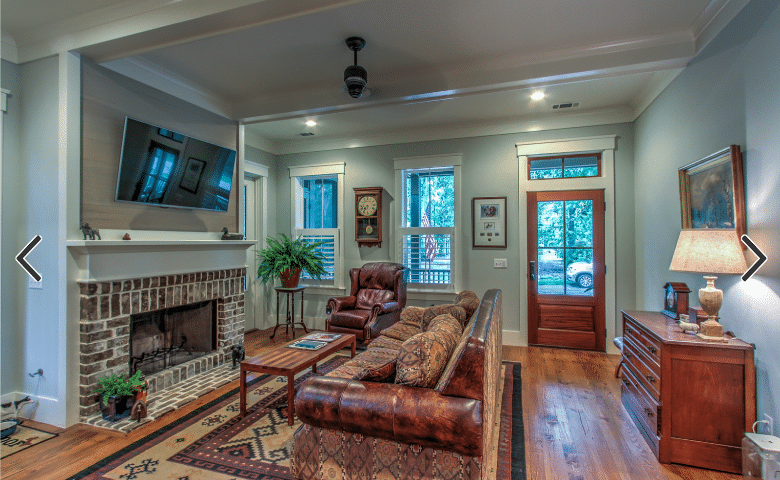 Open-concept creativity 
Ample seating, natural lighting, and a bold accent wall define this open-concept living area. We love how the coffee table is the center of the room, allowing family and friends to gather 'round for conversation and movie viewing. Wide open windows and plenty of organic textures and patterns give this living room its allure. This is a great example of creative furniture placement when you don't have a lot of wall space for couches and chairs to fit up against.

Mid-century modern
Patterns, textures, and bookshelves are the draw in this eclectic living room. Note the contrast of the black slat accent wall. It's the perfect backdrop for a geometric-patterned rug and coffee table bases that reflect the carpet. Plenty of seating here, and no television, so you can enjoy time with friends, or grab a good book off the slatted shelves. This room is the perfect combination of linear design that strikes a balance between right angles and organic circular shapes.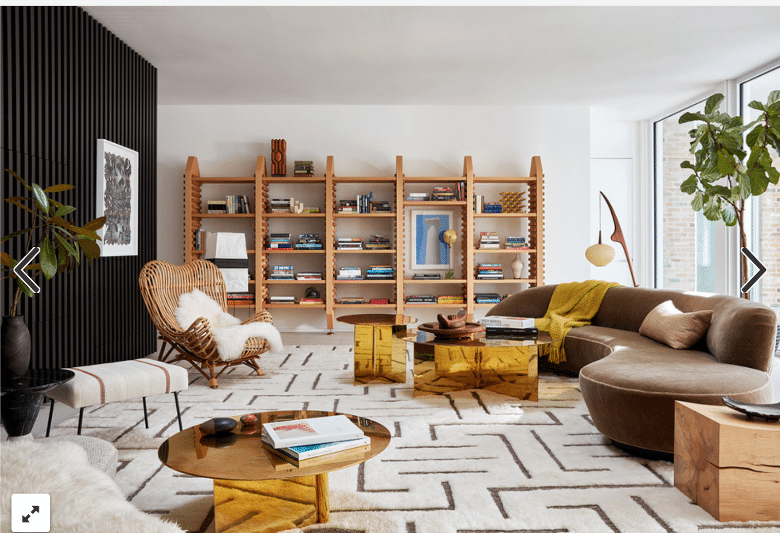 Timeless, effortless farmhouse
The muted colors in this modern farmhouse living room feel effortless, sophisticated, and simple. And, this room functions on a variety of levels — it's a relaxing gathering space and a TV room, with counter space for a quick meal or a homework assignment. The warm gray colors of the floorboards, fireplace bricks, and area rug, seamlessly tie the room together. This is a space the whole family can love for many different types of occasions, as well as daily living.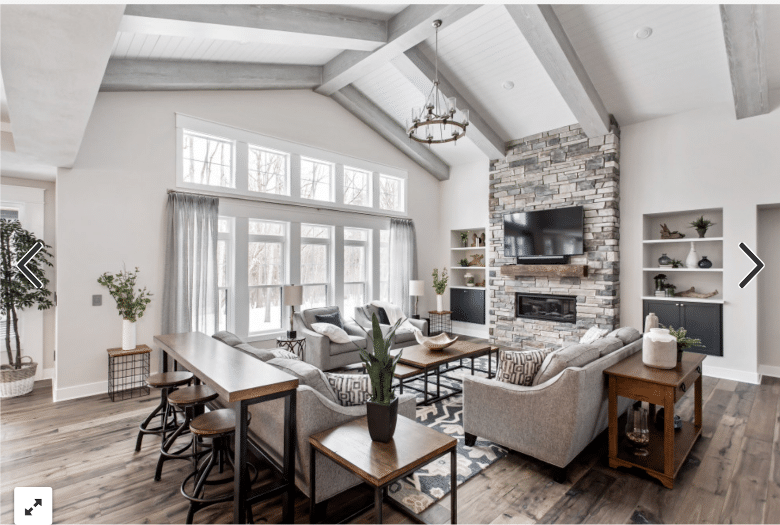 More Posts You May Find Interesting
Primera
With a goal of distinguishing themselves from "cookie-cutter" national chains, boutique hotels are characterized by their small size (typically fewer than 100 rooms), personalized service, and unique sense of style, which is often based on
Primera
As one of the largest and most heavily used surfaces in your home, kitchen and bathroom countertops must combine style and durability. Therefore, it's crucial to choose the best material to suit your needs—but with
Primera
At the beginning of a new year, interior designers, contractors, and other home design experts are busy predicting the trends that homeowners will favor in the coming months. As the functional and stylistic centerpiece