Chances are you spent a lot of time in your kitchen over the holidays.
Notice anything?
It could be that your fridge has seen better days or your floors are starting to look a little dull. Whatever the reason, a makeover might be just what your kitchen needs to kick off the New Year on a stylish note. Here's a little inspiration from the design experts at Primera:
1. Oh my MOD.
Sometimes all it takes to update your kitchen is the no-fuss simplicity of a contemporary design style. Lose the countertop clutter and opt instead for a clean, modern look with bold fixtures and sleek architectural lines.
2. Design from the ground up.
Or in this case, from the floor up. Make your design centerpiece a bold new flooring style and let the rest of your kitchen fall into place around it. You might just be surprised by the results!
3. We've got your back(splash).
Why do we love backsplashes? The possibilities are endless. From smooth subway tile to mosaic glass, marble and natural stone, the right backsplash creates an eye-catching focal point and can pull together your overall design.
4. White club.
Some design trends never go out of style—like white kitchens. Something about the achromatic hue conjures up a feeling of freshness, and its cool, clean personality looks good on everything from cabinets to countertops. You can never have too much white.
5. As easy as L-E-D.
LED lighting has lost its morgue-ish complexion and taken a shine to softer shades that are more suitable for kitchen spaces. Plus, they're more efficient and last longer than halogen or fluorescent light bulbs. We call that a win-win!
6. "A" is for automation.
Hands-free faucets were only the beginning. Nowadays you can control your smart kitchen appliances from your mobile phone, tell your voice-activated assistant to add items to your shopping list, and even ask your refrigerator what needs replenishing. How did we ever exist before automation?
7. Meet the new face of refrigeration.
Refrigerators of the past were oblong eyesores that loomed large in your kitchen space—but no longer. Nowadays they're tucked into islands or concealed behind cabinet doors. Meanwhile, smaller-scale wine and beer fridges are becoming the life of the party.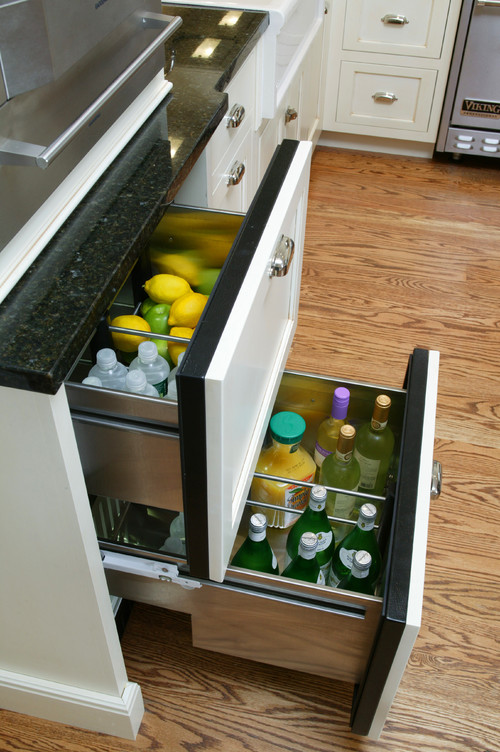 Whatever your budget, Primera offers a wide selection of flooring, carpets, cabinets, countertops and more to make your kitchen makeover dreams a reality. Call today and talk to one of our home interior experts. We can help you get a head start on all of your 2018 design projects!
More Posts You May Find Interesting
Primera
As a space for gathering, creating, and going about day-to-day necessities, the kitchen is arguably the most important room in your home. Therefore, whether you're building a brand-new kitchen or undertaking a major renovation, it's
Primera
As with all other businesses in the hospitality industry, the past few years have been tumultuous for restaurants. From expanding takeout and delivery options to implementing outdoor and socially distanced dining, the pandemic ushered in
Primera
A third of households in the United States are currently multi-family households, which makes this a great investment. Unfortunately, this has far more moving parts and things to figure out than the average housing