The newly remodeled Tempe Design Center is a Silver Award winner and Gold Award finalist for the Best Design Center category in the 2019 National Sales & Marketing Awards (The NationalsSM). This is the second consecutive year that Primera has been awarded this accolade.  The awards are presented each year by the National Sales and Marketing Council, a council of the National Association of Home Builders.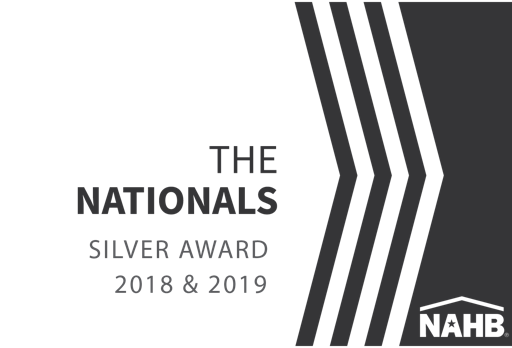 Considered the "largest and most prestigious" awards competition in the industry, The Nationals recognize individuals and organizations who have made exceptional contributions to new home sales and marketing. Gold Award winners will be announced on February 19, 2019 at the Nationals Gala awards ceremony, which will be held at Caesars Palace in Las Vegas, Nevada.

Primera's Tempe Design Center features contemporary styling, private and quiet spaces for visitors, and custom lighting that showcases the unique qualities and details of the individual product samples. The state-of-the-art lighting enables customers to see their product selections in a "true" lighting environment that reflects how they would actually look in a home. Its dramatic impact is heightened by the complementary black roof and hanging bright white panels featured throughout the separate vignettes.

The Tempe Design Center will serve as the blueprint for future Primera design centers across all markets to deliver the ultimate customer experience. With more than 40 years of experience working with designers, contractors, builders and homeowners throughout five states and nine metropolitan areas, Primera is a full-service design firm that offers consultation, design, purchase, delivery and installation.
ABOUT PRIMERA
Primera, a privately owned and operated company, employs over 400 staff across five States.  Primera offers a full range of design center services, purchasing, delivery and installation of cabinetry, countertop, flooring and tile products to new home builders and commercial developers.
More Posts You May Find Interesting
Primera
With a goal of distinguishing themselves from "cookie-cutter" national chains, boutique hotels are characterized by their small size (typically fewer than 100 rooms), personalized service, and unique sense of style, which is often based on
Primera
As one of the largest and most heavily used surfaces in your home, kitchen and bathroom countertops must combine style and durability. Therefore, it's crucial to choose the best material to suit your needs—but with
Primera
At the beginning of a new year, interior designers, contractors, and other home design experts are busy predicting the trends that homeowners will favor in the coming months. As the functional and stylistic centerpiece