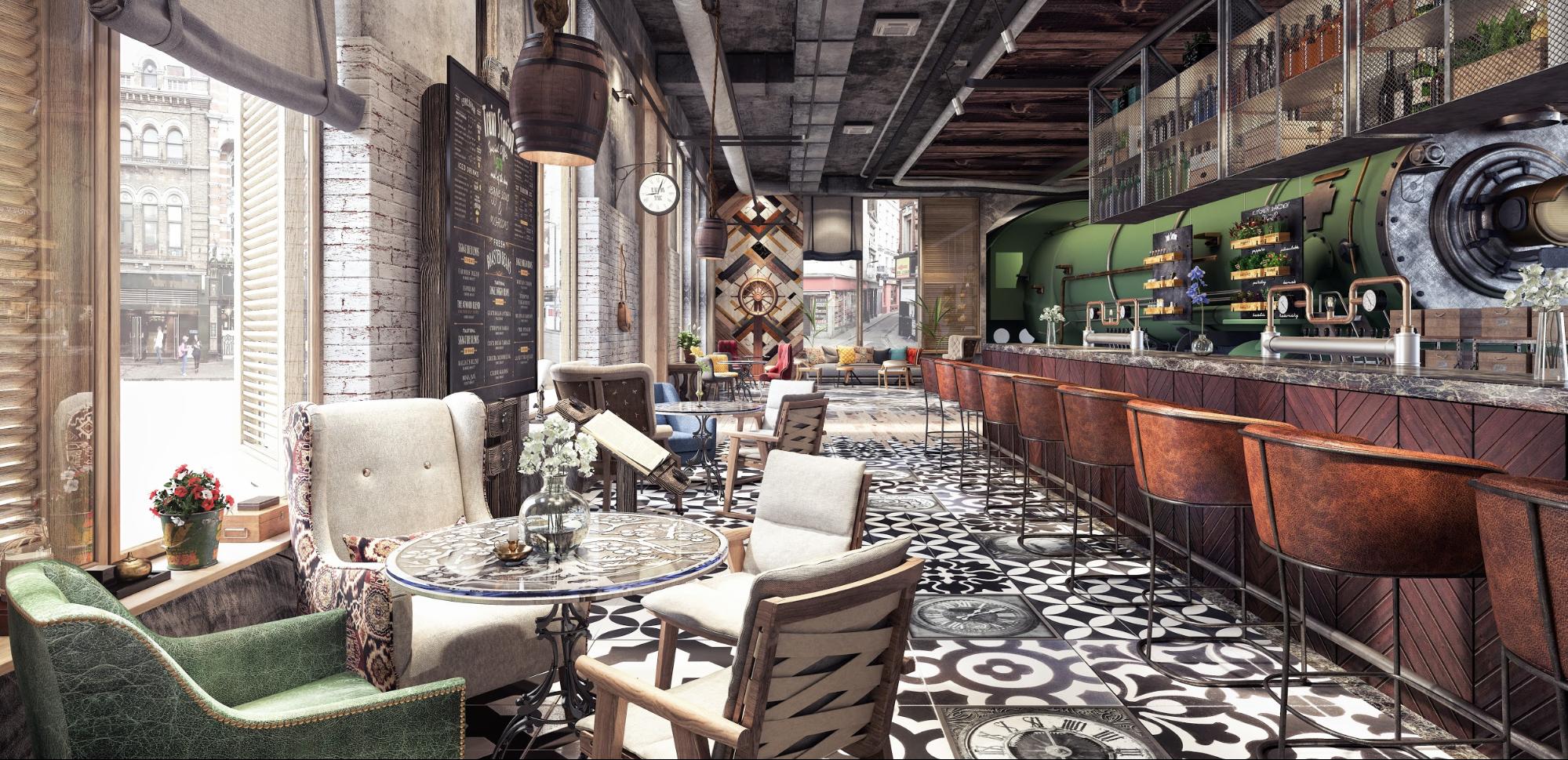 There is a lot to consider when choosing the best flooring type for your project, and this is especially true for clients who are restaurant owners. While most commercial clients want design elements that are visually appealing, restaurateurs must take into account additional factors such as heavy foot traffic, the high probability of spills and moisture, the safety of their patrons, and how easy the floors are to clean and maintain.   
Let's start in the waiting area.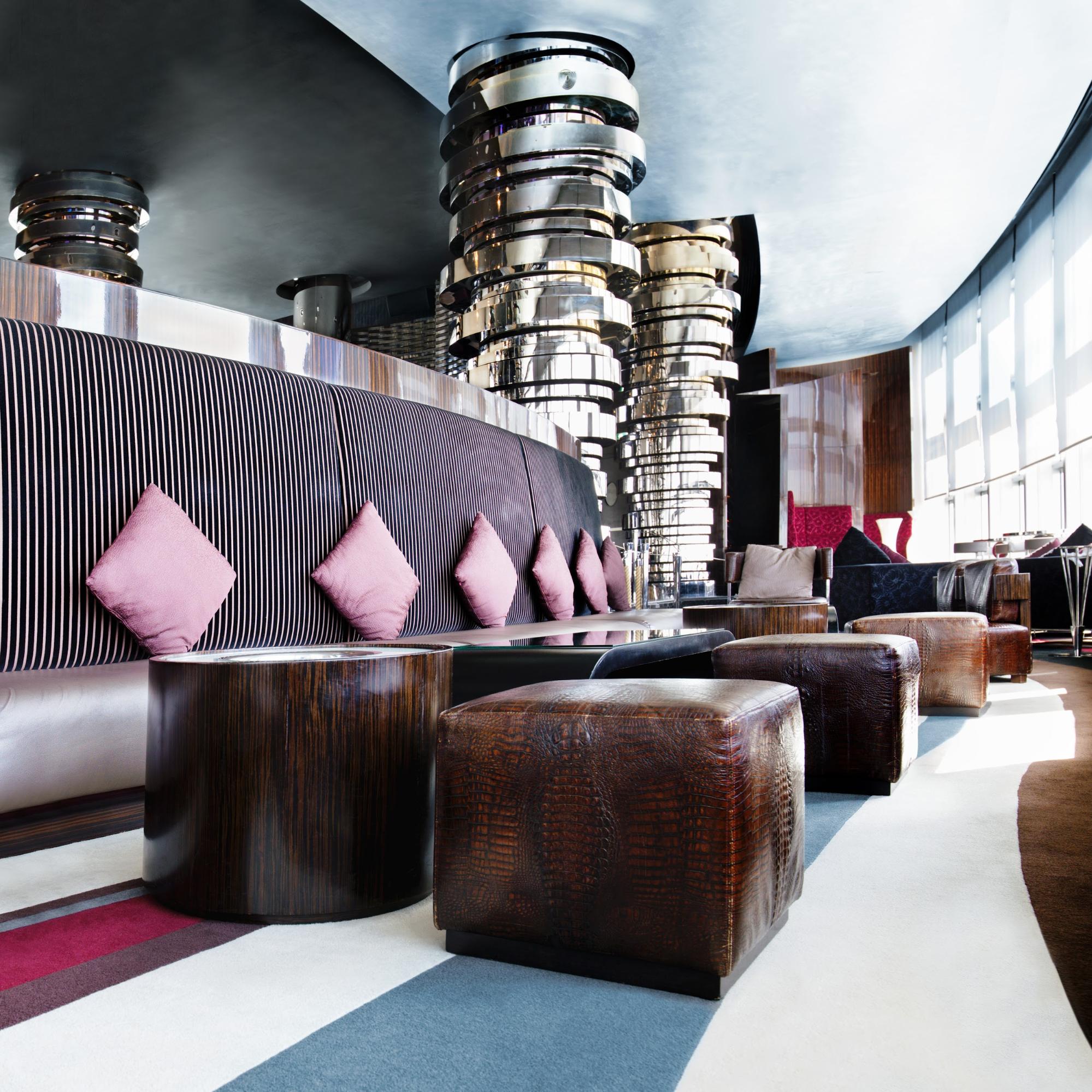 The waiting area is first thing diners see when walking into a restaurant. Of course it should be warm and inviting, but it is also the area closest to the door. That means a high likelihood that outside dirt and debris will be tracked in.
Weather, too, plays a factor here, as customers coming in from heavy rains or snow will likely carry some of that moisture in with them. Carpet is a popular choice for waiting areas because it's great for trapping dirt and moisture, and it offers endless design options for every style and budget.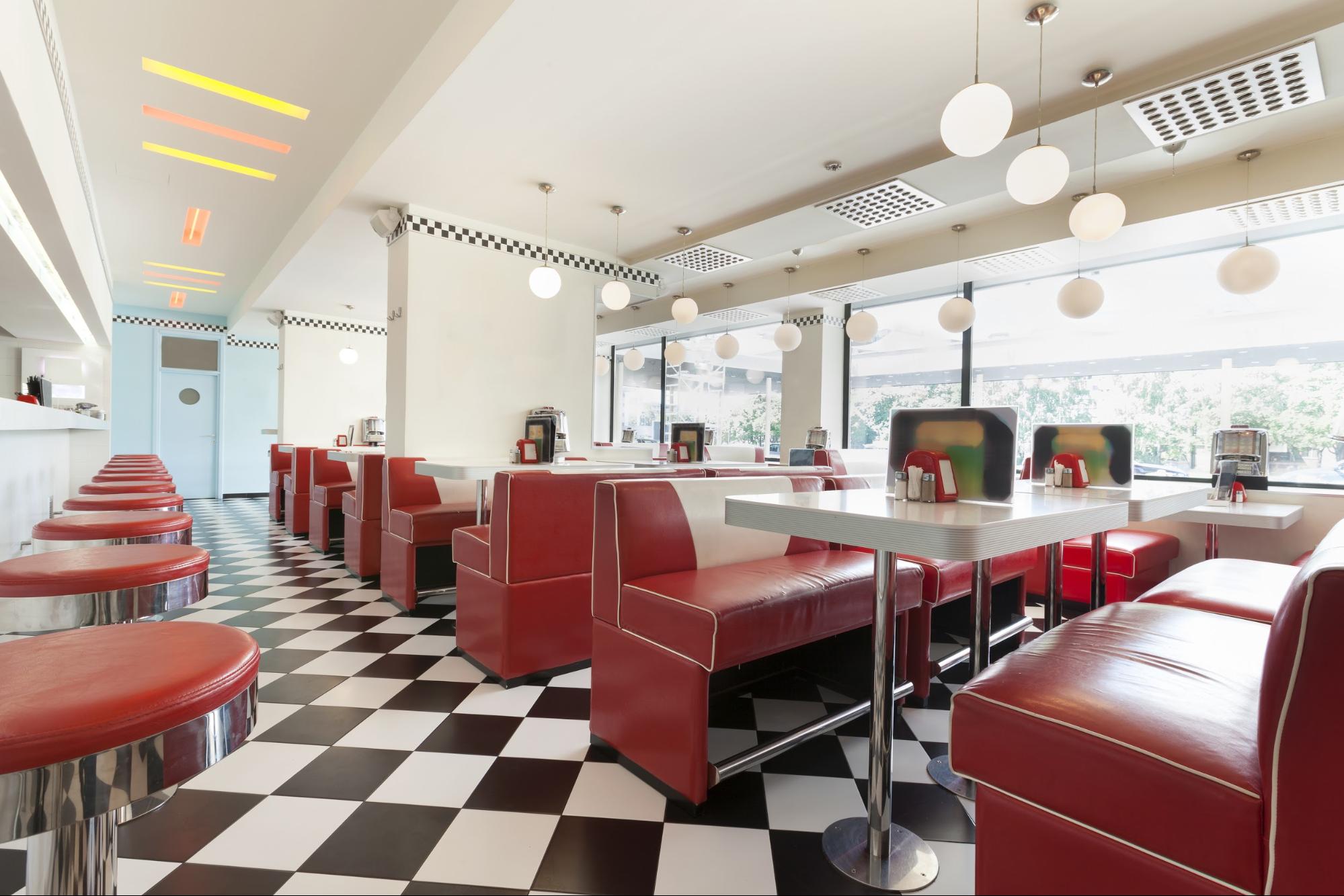 What about the dining room?
The dining room is where you will see the most foot traffic, with guests coming and going, servers making their rounds to deliver food and drinks, and bussers clearing and resetting tables. It's also where spills and stains will happen, furniture will be moved and repositioned, and nightly cleaning will take place. That means the flooring needs to be durable as well as attractive, so make sure you choose a material that is wear-resistant and easy to clean.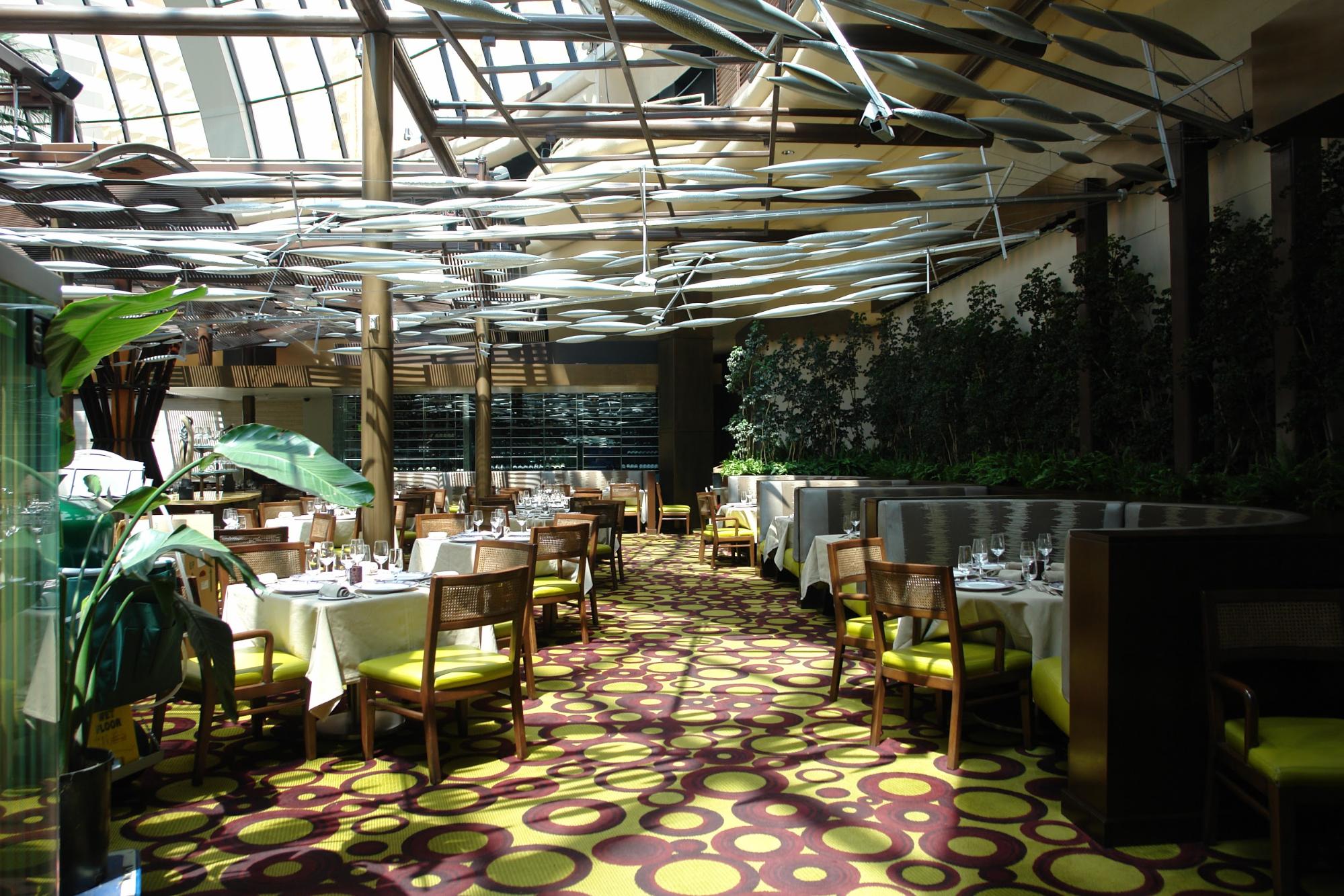 While carpet is great for hiding stains—as well as noise control in larger dining areas—it also requires frequent cleaning. You may also want to consider wood flooring, wood composites, or one of the many resilient flooring options available today.

And let's not forget the kitchen and bar area.
Slips, spills, heat, moisture—you name it, the kitchen and bar area have to be prepared for it all. Fortunately, the wide variety of durable flooring choices available today offers restaurant owners many options. Look for water-resistant materials and consider anti-slip coating. Tile, linoleum, and even rubber flooring, which is soft and easy to clean, are all great options.
One last thing: restrooms.
Restroom flooring is sometimes an afterthought, but the flooring choice here is just as important as any other area. Safety and durability are key factors, and the best flooring options are those that can withstand moisture and are easy to clean and maintain.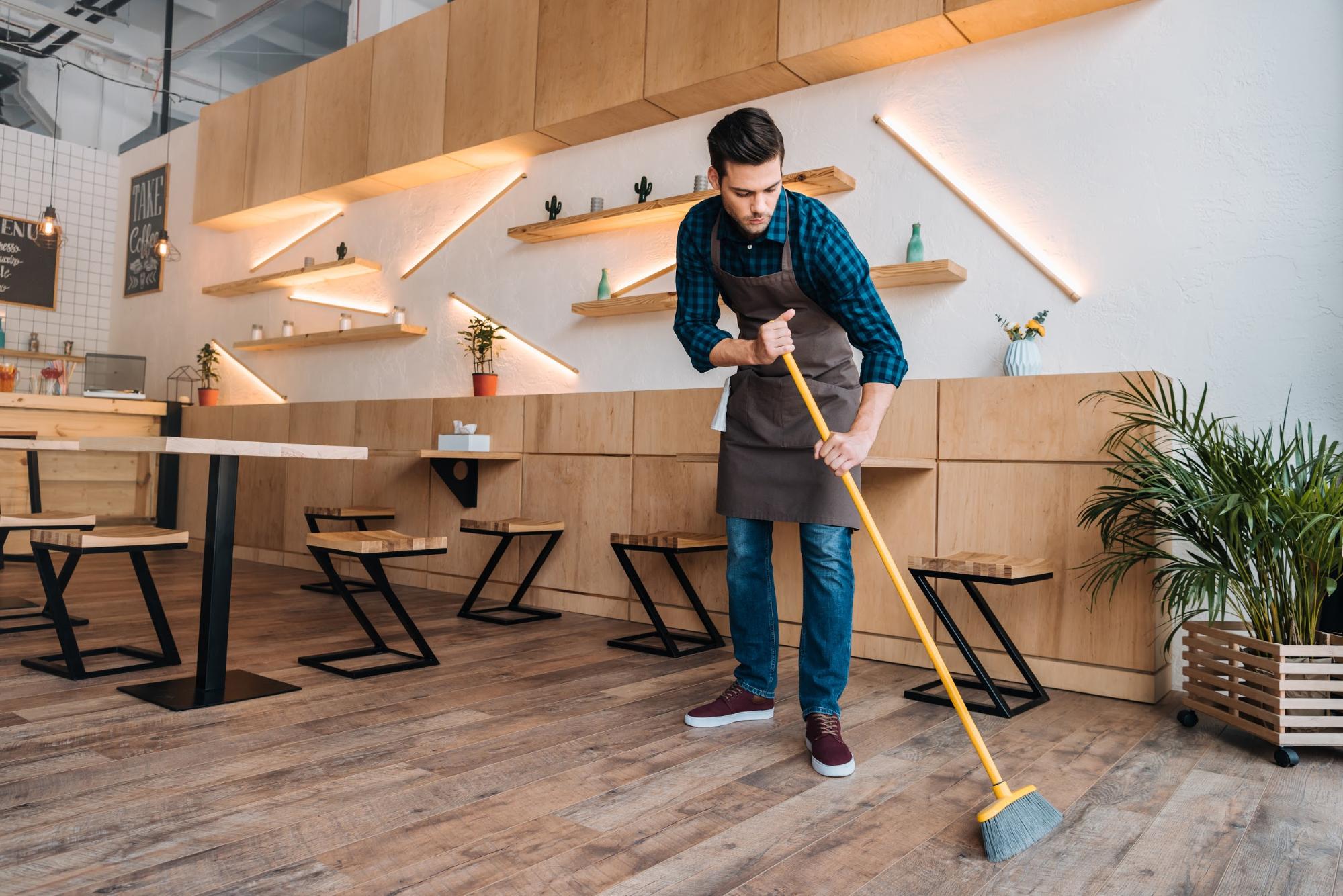 Choosing the best restaurant flooring can be challenging. Start by asking the experts.
At Primera we pride ourselves on being a leader in the flooring industry. We offer extensive flooring selections to complement any restaurant, bar or café interior and to fit every budget. Our inventory is full of high-quality brands and beautiful, long-lasting flooring choices. Click here to learn more about the different flooring styles we offer, or schedule an appointment to meet with us and talk about your project.
More Posts You May Find Interesting
Primera
IntroductionIn the dynamic world of interior design, two contrasting philosophies stand out: minimalism and maximalism. Both have fervent admirers and offer distinct ways of expressing personal style through living spaces. For clients walking into an
Primera
With a goal of distinguishing themselves from "cookie-cutter" national chains, boutique hotels are characterized by their small size (typically fewer than 100 rooms), personalized service, and unique sense of style, which is often based on
Primera
As one of the largest and most heavily used surfaces in your home, kitchen and bathroom countertops must combine style and durability. Therefore, it's crucial to choose the best material to suit your needs—but with