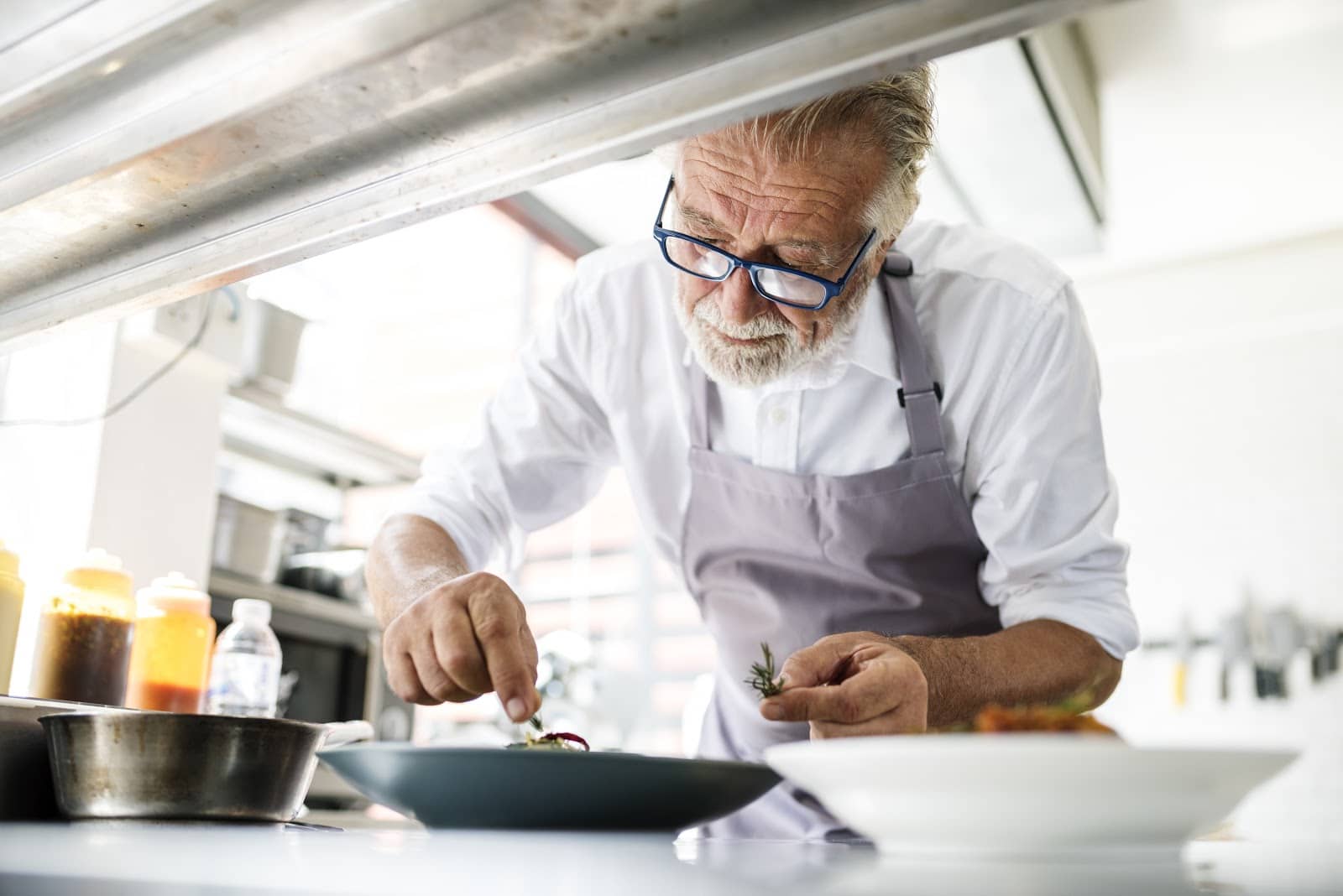 From constant cleaning to high temperatures, the flooring in a kitchen goes through a . What's more if it's a commercial kitchen in a restaurant, hotel, or casino? These kitchens are high-traffic areas, so it's crucial to design them with the right type of flooring. 
Commercial kitchen flooring must be durable, easy-to-clean, and slip-resistant. It should also be comfortable for kitchen employees to stand on for long periods of time. If the kitchen can be seen by guests, it must be visually attractive as well.
In terms of tile, there are several kinds to choose from. Below are the best types of tile for commercial kitchens, along with the pros and cons of each.
Vinyl Tile
Vinyl tile is a popular choice for commercial kitchens. It features a blend of synthetic and natural polymers, resulting in a strong and sturdy material. This means it can withstand harsh cleaners, making it a hygienic option. Certain types of vinyl tile can even be pre-treated to reduce the risk of infection-causing germs.
Despite its durability, vinyl is comfortable to stand on. It's also affordable and available in a variety of colors and prints, some of which look like real stone.
Vinyl flooring is available as sheets as well. That said, some kitchen owners may choose sheets over tiles to minimize the number of seams on the floor.
Ceramic Tile
Ceramic tile is made of clay. It costs more than vinyl, but it tends to look more aesthetically pleasing. Ceramic can also be treated with a protective glaze that makes it resistant to high heat, water, stains, and everyday wear. (Unglazed ceramic tile, on the other hand, is porous. This can lead to microbial growth.)
Like vinyl, ceramic is available in a range of styles and colors. It's relatively easy to find ceramic that looks like stone or wood surfaces.
The drawback of ceramic is its hardness. The material is very hard, so it can be uncomfortable for kitchen staff to stand on. In this case, it's important to utilize slip-resistant mats. 
Stone Tile
In some kitchens, stone tile works best. It's usually recommended for areas that are visible by customers. That's because stone is a naturally beautiful material that can enhance the establishment's style and branding.
Not all stone tiles are equal, though. Stone must be glazed with a protective coat to maintain its longevity and durability. Be sure to avoid polished tiles, which can become slippery.
Stone tile is high maintenance; it often needs multiple daily washes and regular re-sealing. It's also more expensive than vinyl and ceramic tile flooring.
Primera Offers Commercial Design Services for Hotels, Casinos, and More
Whether you're planning a remodel or designing a new kitchen, Primera's commercial division is here to help. Our team of designers can help you find the best types of tile for your commercial kitchen project. With our unmatched assortment of interior design products, Primera can bring your project to life.
To learn more about our commercial services, contact Primera today.
More Posts You May Find Interesting
Primera
With a goal of distinguishing themselves from "cookie-cutter" national chains, boutique hotels are characterized by their small size (typically fewer than 100 rooms), personalized service, and unique sense of style, which is often based on
Primera
As one of the largest and most heavily used surfaces in your home, kitchen and bathroom countertops must combine style and durability. Therefore, it's crucial to choose the best material to suit your needs—but with
Primera
At the beginning of a new year, interior designers, contractors, and other home design experts are busy predicting the trends that homeowners will favor in the coming months. As the functional and stylistic centerpiece