What will a post-pandemic world look like? It's impossible to know for sure, but one thing is certain: the world of hospitality design will be quite different.
The ongoing pandemic, after all, has required the hospitality industry to meet new design needs. These adaptations have been fueled by many factors, from safety requirements to changing mindsets of travelers and locals alike.
As a commercial contractor, understanding the ins and outs of these adjustments can help you prepare for the future. Below, discover how COVID-19 may shape hospitality design in coming years.
Limiting social interactions is key.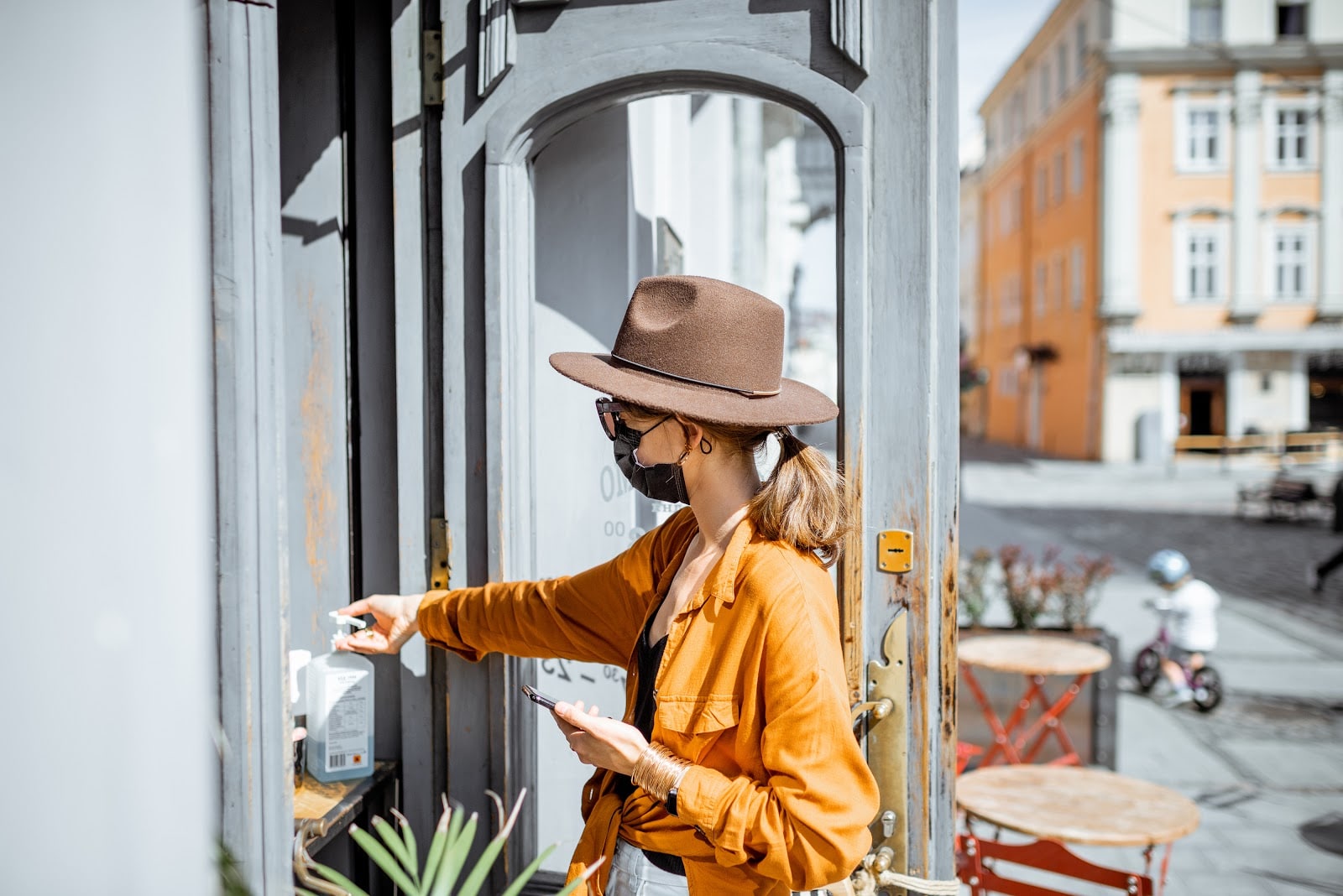 Before the COVID-19 pandemic, guests were seeking more in-person human interactions in the name of "digital detoxes." But now that social distancing has become a norm? Not so much. The hospitality industry has incorporated more contactless operations like self check-in stations and pick-up areas.
In addition to technology equipment, these adjustments will require layout changes. Contractors will need to redesign existing spaces with functionality and safety in mind.
Non-porous surfaces are here to stay.
Like hospitals, hospitality establishments have tightened their sanitation practices. This means contractors must incorporate more non-porous surfaces that can handle frequent cleaning. Popular options include laminate, glass, plexiglass, and stainless steel. Meanwhile, wood and granite materials (though beautiful) will fall out of favor due to their porous surfaces.
Partitioning is priority.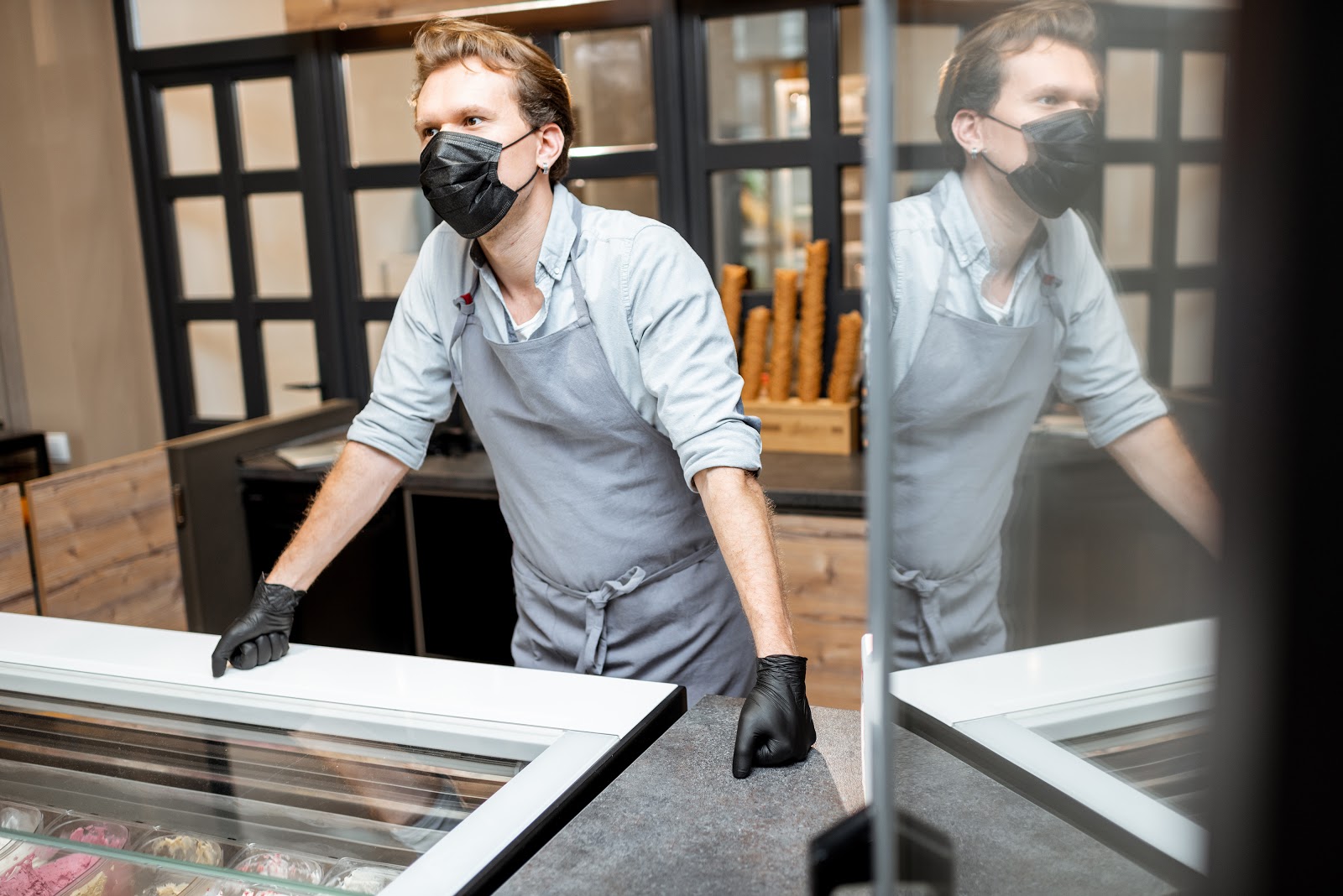 Physical dividers will become a standard element in hospitality design. These dividers—which are meant to keep both employees and guests safe—will be used in a range of spaces, from waiting areas to dining tables.
These physical barriers provide a unique design opportunity. By focusing on elements like color, material, and hardware, establishments can use dividers to enhance the guests' visual experience. The actual material will also matter, as the industry favors more non-porous surfaces that can withstand constant cleaning.
The less to clean, the better.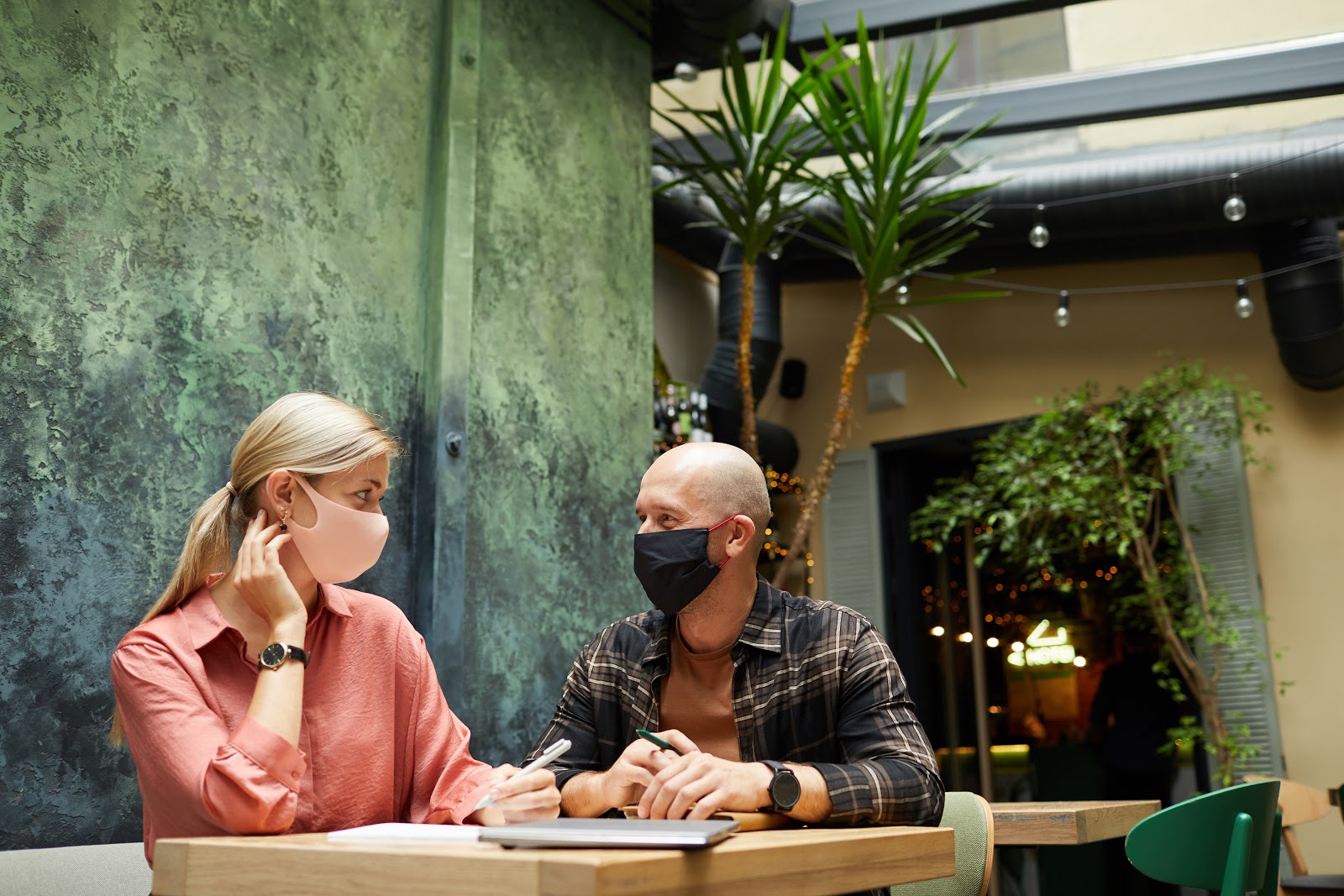 As establishments spend more time cleaning, they'll minimize their décor and furniture. This will allow employees to efficiently sanitize each and every space. From the guest's viewpoint, a simplified environment will also communicate cleanliness and safety. In turn, contractors must convey the establishment's design aesthetics through more permanent elements (Think: flooring, walls, countertops, cabinetry and more.)
For professional guidance, work with the Primera Commercial Design team.
The pandemic has been especially challenging for the hospitality industry. Hotels, restaurants, casinos, and other public spaces must adjust by prioritizing design and materials.
Needless to say, COVID-19 has impacted hospitality design. Our commercial division can help you navigate these changes and offer expert design and installation services.
Contact Primera today to learn more about our commercial services.
More Posts You May Find Interesting
Primera
With a goal of distinguishing themselves from "cookie-cutter" national chains, boutique hotels are characterized by their small size (typically fewer than 100 rooms), personalized service, and unique sense of style, which is often based on
Primera
As one of the largest and most heavily used surfaces in your home, kitchen and bathroom countertops must combine style and durability. Therefore, it's crucial to choose the best material to suit your needs—but with
Primera
At the beginning of a new year, interior designers, contractors, and other home design experts are busy predicting the trends that homeowners will favor in the coming months. As the functional and stylistic centerpiece