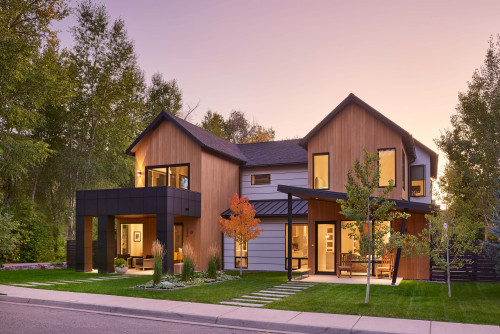 Designing interior living spaces has changed significantly because of the COVID-19 pandemic, and multi-family dwellings are no exception. Typically, multi-family homes are duplexes or small apartment complexes with four units or fewer—so, different from a single-family home but not quite on the scale of a large commercial property.
For builders and designers, this type of project offers a unique opportunity to think outside the box and experiment with different ideas and materials. Below are some of the top trends we have been seeing recently with multi-family home builds.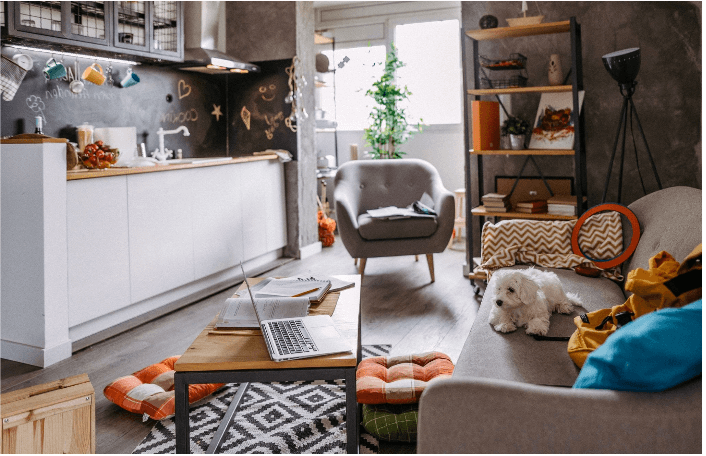 So long, cookie-cutter spaces. Hello, homey feels. 
The great thing about multi-family properties is that even though they house multiple units, the overall aesthetic is such that each unit can still have its own look and feel. Instead of a boilerplate apartment-like vibe, we are noticing a trend toward unique accents and additions that make individual units feel like home. Think custom countertops and backsplashes, motorized window treatments, and luxury flooring that offers both beauty and durability.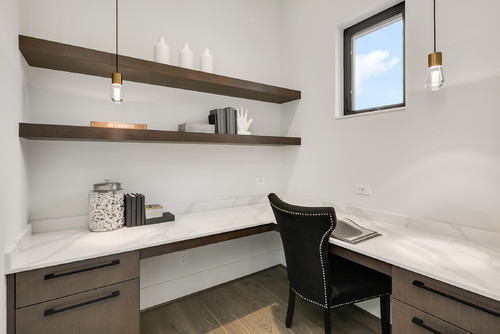 Space: The final frontier.
Nowadays, more people are working from home than ever before, and all signs point to this trend sticking around. That means builders and designers must rethink their use of space to accommodate a  new remote workforce. A designated home office with carpet tiles for sound insulation is ideal for homeowners with young children, but dual-purpose spaces are also becoming popular. Think home gym/home office or kitchen nook/homework area.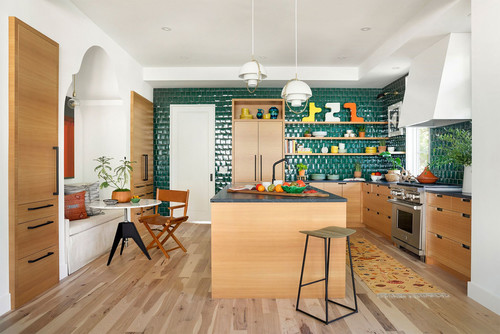 Expand beyond neutrals.
Drab off-whites and beiges have no place in the modern multi-family home. Instead, builders looking to attract buyers may want to consider eye-catching tile backdrops, colorful light fixtures, even mixing and matching metals in the kitchen and throughout. Play with different textures and materials, from cabinets and countertops to flooring, wallpaper, and window treatments.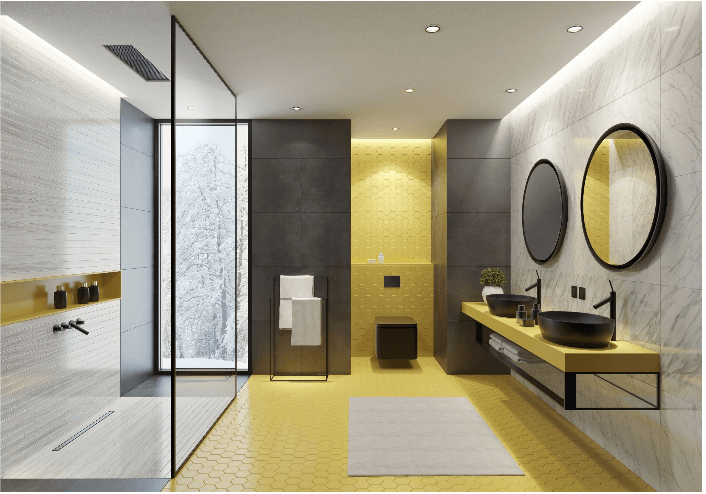 Choose your materials wisely.
Many multi-family homes are rental properties, which means durability will be important when it comes to choosing the materials you use. The good news is that there are numerous cost-effective options that can withstand everyday wear and tear and hold up well over time. Examples include engineered stone countertops, carpet tiles (extremely easy to replace in case of staining or damage), and laminate and vinyl flooring.
More Posts You May Find Interesting
Primera
With a goal of distinguishing themselves from "cookie-cutter" national chains, boutique hotels are characterized by their small size (typically fewer than 100 rooms), personalized service, and unique sense of style, which is often based on
Primera
As one of the largest and most heavily used surfaces in your home, kitchen and bathroom countertops must combine style and durability. Therefore, it's crucial to choose the best material to suit your needs—but with
Primera
At the beginning of a new year, interior designers, contractors, and other home design experts are busy predicting the trends that homeowners will favor in the coming months. As the functional and stylistic centerpiece